Advice
How To Get Your Motorhome Ready for Winter
AutoTrader Motorhomes can help you to ensure your motorhome is ready for winter and keep it looking good. Try these tips to keep your motorhome well maintained during the cold weather...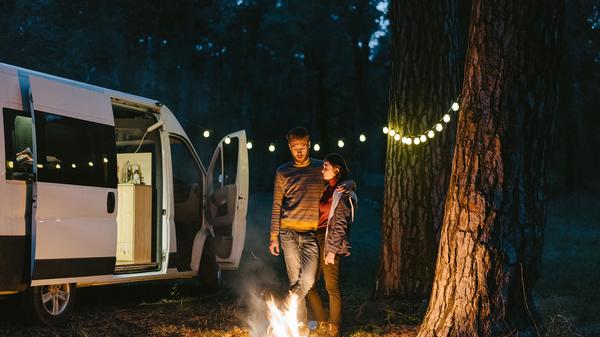 Words by: Auto Trader
Published on 21 November 2019 | 0 min read
When the weather starts to get colder, taking care of your motorhome should be a top priority. Driving it around and using it can help you to take care of it, but you might feel reluctant to do so when it's cold and wet. If there's even a chance of snow and ice on the road, as well as high winds and fog, you might not feel very confident driving your motorhome in poor conditions.
Prevent a Frozen Water System
If you leave water in your motorhome's water system, it could cause problems when it gets too cold. When the temperature starts to drop, the water could freeze and result in cracks or other problems. The best thing to do if you're storing your motorhome or not using it for longer periods over the winter is to drain the water system, as well as the water heater and waste tank. Most motorhomes make it easy for you to empty the water system with a tap outside.
Tidy and Clean
A clean motorhome will survive better over the winter, especially if there are mice and other pests looking for somewhere warm. They can be particularly attracted to your motorhome if there is food left in there, or even crumbs and other waste that hasn't been cleaned up very well. When you get your motorhome ready for winter, be sure to get rid of any food from your cupboards or other storage. Even if it's food that has a long shelf-life, it's best to store it somewhere else. Clean your motorhome thoroughly too, to remove any crumbs and dirt and make sure you're not inviting any pests in.
Wax the Exterior
To protect the exterior of your motorhome in the winter, one or two coats of wax is a good idea. The wax will help to prevent damage or deterioration to your motorhome's paint and exterior while it's in storage, so it will still look just as good when the weather brightens up and you start to use it again.
Turn Off or Remove Gas Bottles
Keep your motorhome safe by turning off or, if possible, completely removing gas bottles. Store them somewhere safe with batteries so you don't have to worry about any accidents occurring over the winter.
Cover Vents
Covering the outside vents of your motorhome in the winter will protect them from debris. The wind can blow all kinds of things into them, including insects and leaves. Your vents might have covers made for them or you can cover them yourself with some polythene.

Protect the Electrical Connection
Make sure you protect the exposed electrical connection in the engine bay over the winter. Waterproofing it with WD40 or a similar product will help to keep out water while you're storing your motorhome.

Conclusion
Remember to check on your motorhome while you're not using it. Check it over once a month to make sure everything is still in good condition so you know it will be ready to go once you're ready to use it again.