Advice
How to get cheaper motorhome insurance
Finding cheaper insurance for your motorhome doesn't have to be time-consuming if you have the right tips and tricks to hand. Learning more about the insurance cover you require can help you to find the best policy and save money.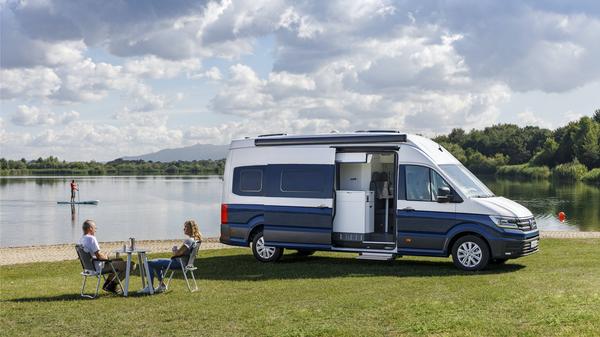 Locating the cheapest policy doesn't always mean purchasing the first one you come across. Similar to car insurance, you need to do your research and search for reputable companies.
Motorhome insurance explained
Motorhome insurance is not only a legal requirement but it also protects your vehicle against theft, vandalism and accidents which could occur.
Types of motorhome insurance
As with most vehicles, there are different levels of insurance for motorhomes. Finding out what type of cover you require is important. Here are the main types of insurance policy and what is included with each one.
Third-party - this is the minimum level of cover you'll need to drive on UK roads, however, it will only cover the cost of compensating other people for damage you may cause to them and their vehicle. All repairs and other issues that may occur with your motorhome will need to be paid separately. Third-party, fire and theft - this offers the same as a third-party policy but also covers you in the event of fire or theft. Fully comprehensive - this policy offers the same as third party, fire and theft cover with the addition of any accidents that are your fault.
Top motorhome insurance tips
Check you're covered in different countries
If you plan on going abroad in your motorhome, you need to find out what is covered by your insurance. Make sure you're accurate when indicating where you plan to visit, as dishonesty may result in your policy being invalid. Some policies offer EU cover as a standard part of the package.
Find out whether contents insurance is also included
If you are taking personal belongings with you on your travels, these need to be covered by insurance in case of theft or damage. Some home policies will cover items in motorhomes, however, you should be able to add these to your motorhome policy if necessary.
Take a motorhome driving course
By taking a motorhome driving course, you could be entitled to further discounts on your insurance as it shows you have experience in handling this type of vehicle.
How to get cheaper motorhome insurance
When looking for insurance, there is always money to be saved. However, some tips are often forgotten about. To make this less time consuming, here is a list of top tips to help you get cheaper motorhome insurance.
Low milage
Just like cars, having a lower mileage is likely to have a big impact on your insurance. Fewer miles on the clock usually suggests to the insurer that the vehicle is in better condition. If your motorhome is secondhand or has done plenty of long journeys, expect this to cause a possible hike in your insurance price.
Motorhome security
Where you store your motorhome will be a factor in your policy, alongside whether your motorhome has additional security measures in place. Some examples of security measures for your motorhome include immobilisers, alarms and tracking devices.
Consider the experience of your named drivers
Make sure to only include the names of those who will actually drive the motorhome and have relevant experience to do so. By adding more than 2 names to the policy, you're likely to hike up the price. Another thing to be aware of is the age of drivers - those with little driving experience are going to add extra costs to the policy.
Join a club
By joining a major club such as the Caravan Club, you can often receive a discount when it comes to your insurance. The reason for this is it shows you are an experienced motorhome driver. This has an impact on your insurance mostly when you are a long time member.