Advice
How to sell your caravan on Auto Trader
It's easy to make money from your old caravan with Auto Trader, you could make thousands of pounds - why wouldn't you? Find out how to sell your caravan on Auto Trader, hassle free.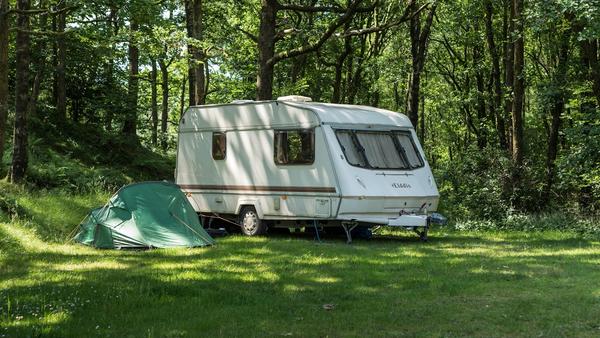 Words by: Auto Trader
Published on 17 December 2020 | 0 min read
There are 3 ways to sell your caravan on Auto Trader. Finding the option for you depends on how much involvement you'd like to have.
1. Advertise your caravan on Auto Trader
If you want to manage the whole process yourself from listing to sale, placing an ad for your caravan on our website is the most straightforward way.
For a minimal fee, you'll be able to list up to 20 images and the features of your caravan and gain access to a growing base of 240,000 interested buyers. There are simple pricing plans for trade or private sellers, suited to how long you want to advertise your caravan for. With this option, you will have the ability to manage your caravan advert through your own dashboard, including sponsoring your advert if you want to promote it more to sell your caravan quickly.
Want more advice on selling your caravan on Auto Trader?
We have lots of helpful articles to guide you through this process. You can find advice on how to write a caravan advert
here
, how to stay safe when selling your caravan privately
here
, or, how to take great pictures for your caravan advert
here
. We also have a thorough caravan sellers guide which you can find
here
.
Ready to list your caravan on Auto Trader?
You can sell your caravan on Auto Trader
here
.
2. Part exchange
If you've got a new caravan in mind, part exchange could be a great option as you can use your existing caravan to get money off the new one you would like. If you choose this option, you can go through Auto Trader and we will send all the details of you and your vehicle to a dealer.

On Auto Trader this works in 3 steps
Step 1. Find the caravan you want
Search for your next caravan from dealers who are using Auto Trader's part-exchange. You can start your search
here
.
Step 2. Use the part exchange tool
Enter your caravan's make.
Step 3. Enter your details
Details of your part-exchange will be sent to both you and the dealer.
Ready to start a part exchange? You can start your part exchange
here
.
3 . Sell to a dealer
Sometimes you don't want the hassle of managing the sale of your caravan yourself.
Auto Trader partner with national and local caravan dealers who are ready to take your caravan off your hands. You can find featured dealers on our website who will list the types of caravans they're looking for. Have a browse and see if your caravan is what they are after; if it looks like it is, get in touch and the dealer will arrange a viewing and provide a quote. If you're ready to sell your caravan to a dealer, you can search all the dealerships on our site and find the best one for you
here
.