Advice
Winter Preparations for Your HGV
It's essential to take extra steps in the winter months to care for your HGV and drive safely at all times. Auto Trader Trucks has some useful tips to help you get ready for driving your HGV in the winter.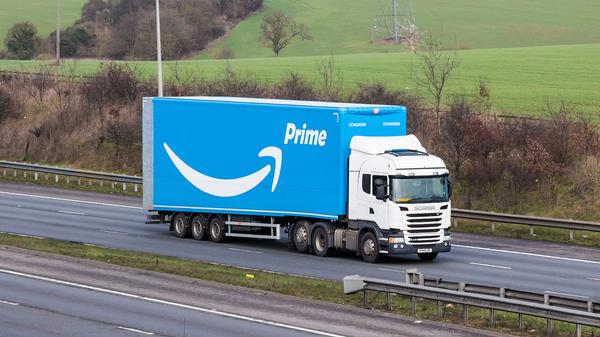 Being responsible for an HGV on the road is always a big deal. In the winter, it becomes even more important that you look out for the safety of yourself and others on the road. Winter conditions can make driving difficult even for people driving a standard family car, and can really change the game for HGV drivers.
How to Get Your HGV Ready
Knowing how to keep your vehicle roadworthy during the winter months is important for any HGV driver. There are several steps that you can take to look after your vehicle while it's cold. If you have a diesel engine, be sure to plug the engine block heater in every night, even if it doesn't feel that cold. You should keep track of the temperature in your vehicle too so that you know it's not too cold or too warm. You need to avoid cold soaks, when the engine fluids and block cool to ambient temperatures after sitting for a while. Cold soaks will have an effect on starting and charging systems in the engine.
Use winter weight fuel and be sure to have de-icer and antifreeze, as well as other products for maintaining your engine. You should inspect your tyres regularly to ensure the pressure is correct and they will give you enough traction on slippery roads.
How to Prepare Yourself
As well as getting your HGV ready for the winter roads, you should also equip yourself with some skills and knowledge for the colder months. Changing the way that you drive and do your job will help to keep you and other road users safe. Start by carrying out important checks before starting any journey to make sure your vehicle is safe to drive. You should also change the speed you drive at, as well as the distance that you leave in front of and behind your vehicle.
Changing the routes that you drive might sometimes be necessary to avoid icy roads, flooding or other problems. If the conditions are particularly bad or you don't feel confident enough to drive, it's best to stop and wait until you are able to continue.
What to Put in a Winter Emergency Kit
You never know when you could break down or get stuck somewhere in the winter. If this happens, the most important thing is to stay warm and safe. There are some useful things you could pack into a survival kit so that you can make yourself comfortable in your cab.

Some things that you might want to pack include:
Strong sacking for traction on your wheels if you get stuck
- A shovel - Extra layers of clothing and a thick blanket - Food and drink - Mobile phone and charger - First aid kit - Hazard triangle - Torch and batteries All HGV drivers need to make sure that they're safe on the road during the winter, so make sure you're prepared.