Best Of
Top 5 UK truck stops
With truck drivers always being on the road, they need great places to stop. Unfortunately some places are lacking in facilities, but there are also some amazing places to stop in the UK. Here we have a look at the top 5 truck stops in the UK for you to stop at on your next job.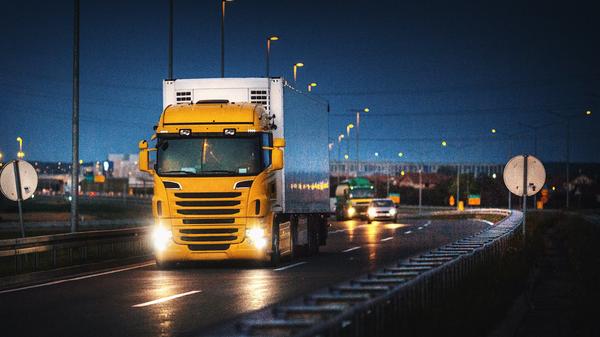 1. Formula Services - Ellesmere Port M53
This place really has everything a trucker needs and more.
The interior at Formula Services takes inspiration from Ferrari, with red throughout. This stop has everything you'll need to keep yourself entertained on your stop off - from a games room, to a fitness suite. It also has outdoor facilities such as a truck wash and fueling station. The best thing about this stop is it has free massage chairs, you'll never want to leave!
2. Chippenham Pit Stop - Wiltshire M4
This family run business offers everything in one convenient location. Their facilities include showers and toilets with underfloor heating, along with an all hours filling station for cardholders if you're running low.
Chippenham Pit Stop has a bar serving local real ale, large flat screen TVs and even an outdoor gym for truckers who want to stay fit.
3. Truckers Rest - Cannock A5
The Trucker's Rest is a friendly, family-run café and truck stop on the A5 in Cannock, Staffordshire. Stop off here for a delicious roast dinner. Overnight Parking is free for the first two hours or £20 with £6 meal voucher included.

4. Tebay Services – M6 Junction 38
You'll definitely want to pop in the best motorway services in Britain next time you are nearby.
Opened by local farmers back in 1972, Tebay Services was the first and is still the only family run motorway service station on the UK. They have a small 30 seat café serving home cooked, locally sourced food and two farm shops, so you won't leave hungry. An overnight stay is very good value for money starting at £13 which includes a £2 food voucher and a free shower. For those driving unsociable hours, it has a 24-hour quick kitchen available.
5. Route 74 – Lesmahagow M74 Junction 10
At Route 74 you get a free cuppa every time you fill up your lorries tank. Their cafe Wheelers offers breakfasts, starters and mains and a great selection of cakes - the carvery comes highly recommended.
This stop also offers TV's, free Wi-Fi and a very well stocked 24-7 convenience store. But the best thing must be the friendly staff!