Feature
The Secrets To An Economic Driving Style Revealed By Expert Truck Trainer
Driving economically is essential for anyone driving trucks. With exceptional high mpg rates, it's common for trucks to burn through fuel and create expensive maintenance costs. Thankfully, one of the head truck trainers at Mercedes-Benz - Chris Keen - has revealed his tips for a more economical driving style.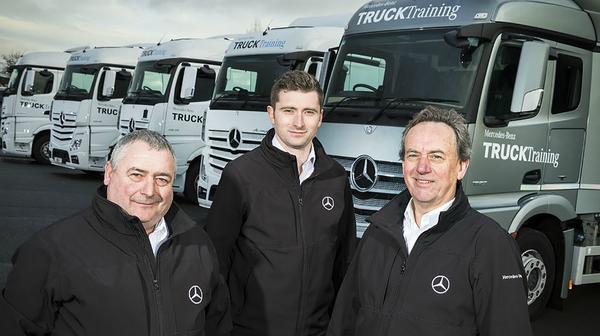 Words by: Auto Trader
Published on 18 December 2018 | 0 min read
Utilise Technology
One of the best things you can do to improve your driving is to utilise all the technology available to you. Mercedes-Benz offers something called Predictive Powertrain Control, which essentially scans the road ahead of you and tells you how to maintain your speed. In doing so, it reduces fuel consumption and helps you be more economical.
In conjunction with this, Chris Keen also reveals that using driver apps is very beneficial. There's a Mercedes-Benz Guides app for phones which tells you everything you need to know about their trucks. This helps you gain more of an understanding of your vehicle and how to use all the features for better driving. Finally, there's something called Fleetboard Eco Support that gives advice and tips to drivers at 20-minute intervals. This technology helps you alter your driving style for more economical results!
Stay Relaxed
Perhaps the simplest tip for an economical driving style is to just stay relaxed. A lot of trucks have massive fuel consumptions as you're pushing them too hard to get to your destination as quickly as can be. Just take it easy, and you'll put less stress on the vehicle. In turn, this makes you a more efficient driver!
Trucks can have a considerable carbon footprint, so take these words of advice onboard in your cabin, and you'll soon reduce your carbon impact and make every journey more economical.