Advice
ULEZ Expansion: How Trucks Will Be Affected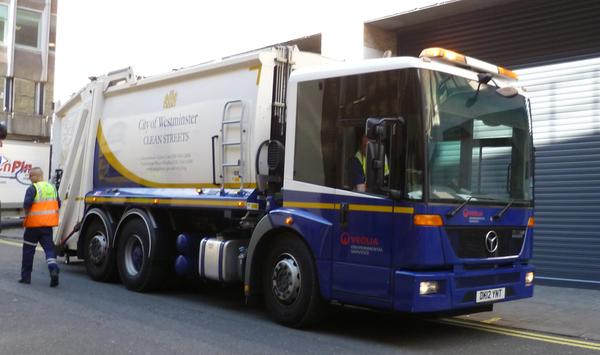 London's Ultra Low Emission Zone (ULEZ) will be expand to cover all 32 London Boroughs. Designed to improve air quality amongst other benefits, it levies a charge to vehicles that don't meet the emissions targets set.
The ULEZ currently impacts between 40,000 to 60,000 vehicles in the capital every single day – and many of these are commercial vehicles, such as trucks transporting goods throughout the hustle and bustle of the busiest and most vibrant city in the UK.
Understanding ULEZ charges
Under ULEZ, any domestic diesel vehicle registered prior to 2015 does not meet Euro 6 standards. Petrol-powered cars and vans registered before 2006 do not meet Euro 4 standards either. These vehicles are therefore subject to a charge of £12.50 for every day that they enter the ULEZ. Any motorbike or moped registered prior to 2007 is also subject to the £12.50 daily charge, as these fail to meet Euro 3 standards.
However, haulage companies in the capital which operate trucks which fail to meet Euro 6 standards could find themselves at a bigger loss. Commercial vehicles such as buses, coaches, lorries and other delivery trucks are required to meet Euro 6 standards or else fork out £100 per day. Failure for haulage companies to pay the £100 levy on their trucks are met by even heftier fixed Penalty Charge Notices of £160. These PCN's can be reduced to £80, provided they are paid within 14 days of receipt.
What is the Euro 6 standard?
Euro standards were first introduced in 1992 to help combat increasing levels of pollution throughout the eurozone. These standards have gradually become stricter for both petrol and diesel trucks, and take into account the level of nitrogen oxide, hydrocarbons, carbon monoxide and particulate matter expelled by engines. The laws apply to all vehicles sold in the EU and EEA states. Although the UK is currently in the process of leaving the EU, it is unlikely that the current Euro 6 standard for trucks will be disentangled from London's ULEZ laws.
How can I check if my truck is ULEZ-compliant?
It is possible to check if a truck (or any vehicle for that matter) is compliant with current ULEZ laws by using Transport for London's online ULEZ checker tool. Some drivers may qualify for a temporary discount from the ULEZ charge, although commercial haulage firms are unlikely to benefit from this.
The money raised from ULEZ charges is ring-fenced by Transport for London to fund eco-friendly low carbon upgrades to the city's tube, bus, rail and bicycle networks.
ULEZ: the ramifications for haulage businesses in London
Some 60% of vehicles travelling through the charging district were already compliant by the time the ULEZ laws were enacted, suggesting that the majority of London-based business fleets were unlikely to be troubled by the changes.
However, one year on, many SMEs have argued that the current ULEZ charges have affected their annual turnover to the point where they are struggling to viably operate within Central London. A spokesperson for the Federation of Small Businesses went so far as to say that a lot of smaller haulage firms in the capital were "very worried" about the future of their livelihoods on account of the burden of cost bestowed on them by the ULEZ scheme. While the impact on business has been felt by many, it seems one thing is for certain: ULEZ is here to stay, and is likely to expand in future – and the only way for businesses to avoid costly charges is to invest in more eco-friendly fleets.