Feature
More than a Mercedes 814
In 'more than a', we look at ordinary vehicles that have been converted into something extraordinary. Here we catch up with Dean from House Box, a restoration and conversion company based on the edge of Glastonbury, Somerset to see what they did with a Mercedes 814.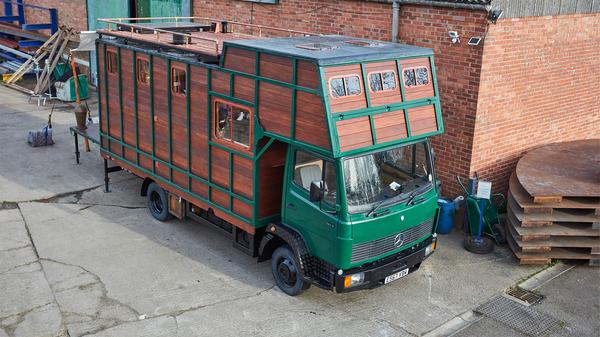 What did you do before you started to do conversions?
I did lots of different things which are completely different to what we do now! I was a carer, ran a cafe for an arts charity, sold books and was even a teacher at quite a challenging school (think Michelle Pfeiffer in "Dangerous Minds"). None of these things are directly related to conversions but all have some elements of both creativity and practical skills which I have brought along with me.
What made you get into conversions?
When I was growing up I was a really keen surfer and always had a vision of popping a bed into an old post van and waking up to the sounds of the sea. The freedom found by living nomadically but comfortably, is quite a romantic concept, which really appealed to me.
In my early twenties my partner and I converted an old Iveco ex school bus and lived in that for a year, working and DJing at festivals. We had the idea for House-Box 10 years ago, whilst we were living in a lovely shared rented house in Glastonbury at the foot of the Tor. We were both working full time but had very little money left at the end of the month after rent and bills. We knew a better way must be possible, so set about researching and developing ideas for a large vehicle conversion with plenty of room for full time living. It was really important to us that we utilised the best "green" technologies available, so that unlike most other campervans, we could have all the usual luxuries afforded by more traditional bricks and mortar homes. This conversion came about as we wanted to minimise our financial outgoings, but didn't want to feel like we were missing out or "slumming it". We spent a year completely restoring and converting a 1979 Bedford TK. Once finished we lived blissfully in it for 3 years, with our only expense being about £15 per month for LPG for cooking and the boiler. I loved converting this Bedford TK so much that I quit my job and started doing conversions professionally. We no longer live in the 1979 Bedford TK, it is now available for others to rent for holiday stays
here.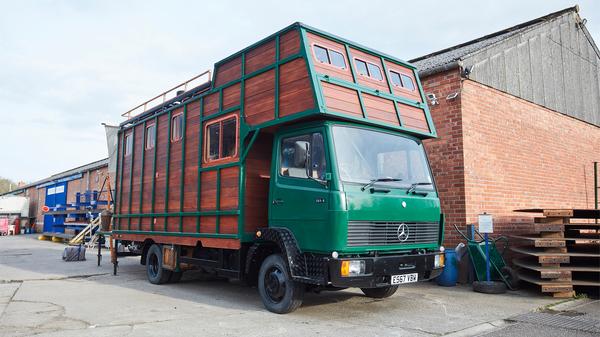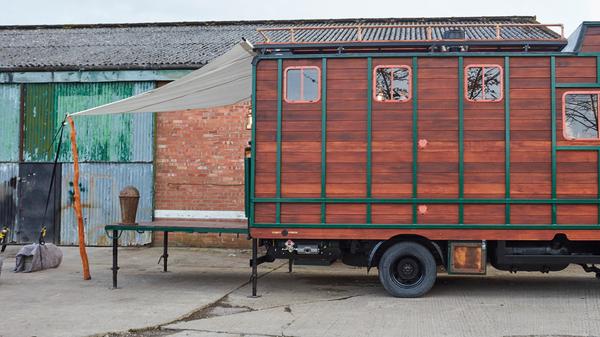 What did your customer want their Mercedes 814 truck converting for?
Helga the Mercedes 814 was built for a lovely young family. They wanted something different for their family holidays and wanted to travel, so a conversion was a perfect fit for them.
As well as using this Mercedes 814 truck for themselves, this acted as an investment for their hotel business as it gave them extra accommodation for guests.
Why a Mercedes 814?
These days a Mercedes 814 tend to be our most common base vehicle - we have already converted 4 and have a 5th in the pipeline. Mercedes 814 trucks are well priced for a truck of their age and are commonly available. They are a great drive, and also fall in the sweet spot of being modern enough to still be able to get near enough every part for, but also old enough to be very accessible to work on.
The configuration of Mercedes 814s mechanically is fairly straightforward and there is no specialist computer wizardry to contend with. All the ones that have come to us for conversion have been really robust mechanically (even at 30+ years old), which is a testament to the build quality. In addition many of our clients aim to travel extensively in mainland Europe, so getting parts and experienced mechanical assistance when further afield isn't an issue.
What did this Mercedes 814 do in a former life?
This Mercedes 814, like most of our conversions, was a Horse-Box. When this truck came to us it still had hay, tack and even horse poo in the back!
Horseboxes make an ideal conversion because they are structurally dead square, which makes the best possible use of available footprint. Obviously, quite a bit of weight is added during the conversion (although not as much as you might think), as horse-boxes are configured to carry several horses, this gives us a great advantage from the start.
How do you go about the design process of converting a truck?
Every truck we convert is done on commission and so is completely bespoke. They are as individual as the people we build them for, this is key to our business as it is what we find rewarding.
There are 2 main things we look at when designing them - the off-grid system utilities (electrics, plumbing, sanitation etc.) and how the box will look stylistically, 'the aesthetic'. Aesthetically we have a reputation for using lots of natural timbers and almost "hobbit house" like designs so most people that approach us already have this kind of thing in mind. During the planning process we ask clients to make for us a "mood-board" with things they like stylistically. It doesn't have to be "a kitchen" or "a cabinet" but can be absolutely anything, no matter how obscure, just to help give us a feel of their taste and mindset. We've had all sorts of random seemingly unrelated images sent to us but each one helps us to visualise what the clients would like to be seeing when they open the door into their conversion. For the utilities, we ask clients to fill out a short questionnaire so we can design their systems and decide which components are best to use. In fairness these systems constitute the greatest investment in our conversions. The variance in quality and efficiency in these often expensive components is vast - and we always price for what will offer the best long term economy. For instance we may install a Rolls 5000 leisure battery with say 700ah capacity that's £1700 to buy. We could install a cheaper battery with the same capacity for say £800, however this may only last say 4 or 5 years, where the life expectancy on the Rolls battery is 15 years, saving both the cost of replacing the battery and the installation fee/system downtime. Our conversions aren't cheap, but we only make a very modest income from building them because we want to ensure peoples investments are protected - which is why we always use the best components for each job.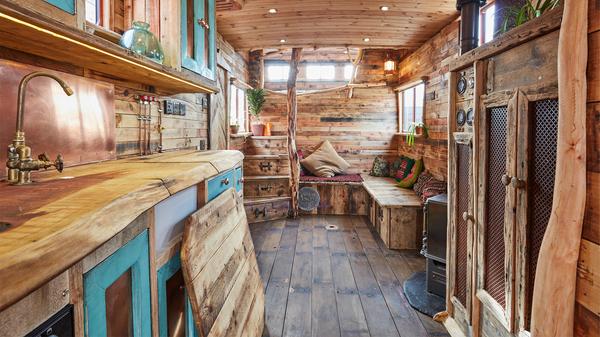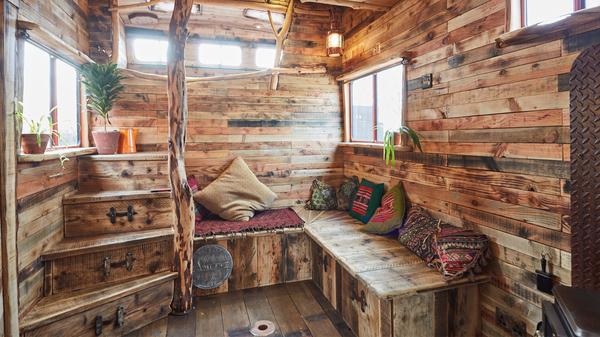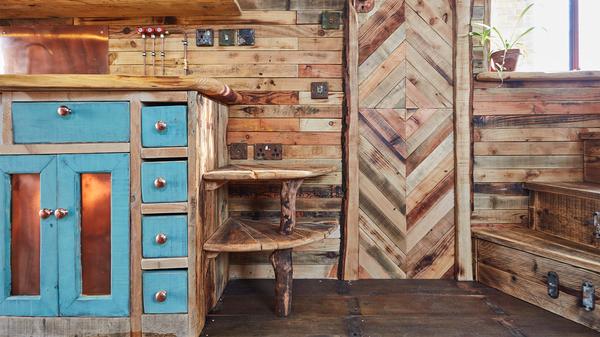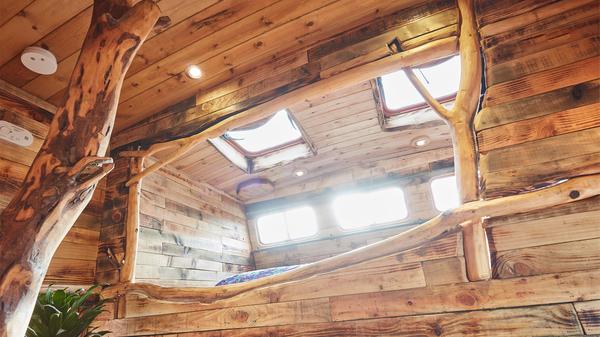 What is the most difficult part of a truck conversion?
Good question! I'm fortunate enough to have been doing it for a decade now so am well practised, although we make sure on every conversion we undertake that there's something new for us to try - we would never want our job to get boring or repetitive.
For anyone undertaking their own conversion I'd just say the hardest thing can be to keep the faith! They always, ALWAYS take at least twice as long as you anticipate, and will probably cost more than you plan and you will encounter problems that seem insurmountable. To us this feels like it's a right of passage, and all the hard times are paid back tenfold when you are sitting in the finished article with the fire roaring and a nice glass of something to drink, just looking around at the fruits of your labour. It's really an incredible feeling and enormous sense of achievement.
What is your favourite thing about doing truck conversions?
There are so many things I could talk about here! Getting to go to a wonderful workshop we've spent years building up from scratch, and spending every day with my best mate just making weird and interesting stuff is probably top of the list.
Much of what we do, to a point, we make up as we go along. The intricate woodwork for instance; if we were to buy all our timber from a reclamation yard as and when we needed it then the cost would be prohibitive. Instead, we take on and store whatever we can whenever an offer pops up, so then when it actually comes to building say a kitchen, or an intricate floor pattern etc. we just pull out a random pile of stock and put something together like a giant jigsaw with no instructions. Problem solving is probably the most mentally and creatively stimulating part of the job, and we always encourage clients to make the weirdest and wackiest requests to keep us on our toes - our best example is making a shower out of an old trumpet.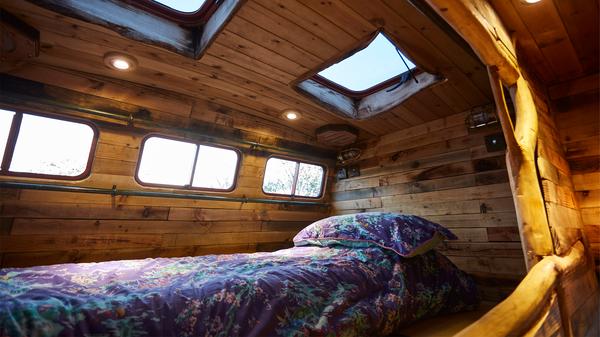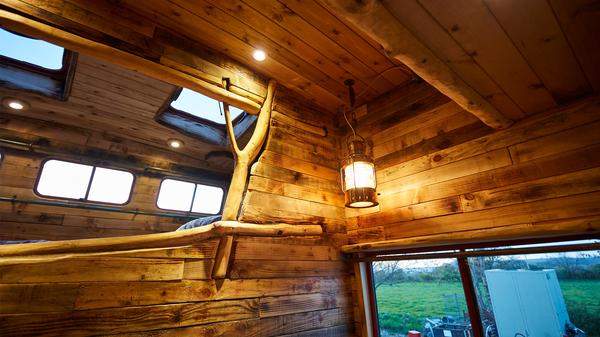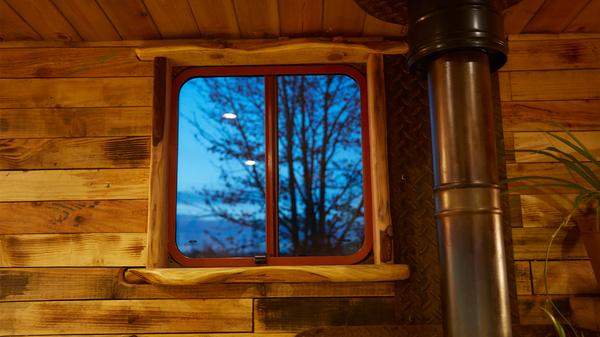 Want to know more about House Box?
Want to find a truck to convert?
Have a look on Auto Trader Trucks
here.