Advice
How should you prepare your truck before selling it?
A clean and tidy truck isn't just easier to sell, it gives a buyer less chance to haggle. Preparing your truck for a sale is an important investment in time and quite possibly money. This will help you sell your truck more quickly, and may also mean you get more money for it. Here's our guide of how to do so...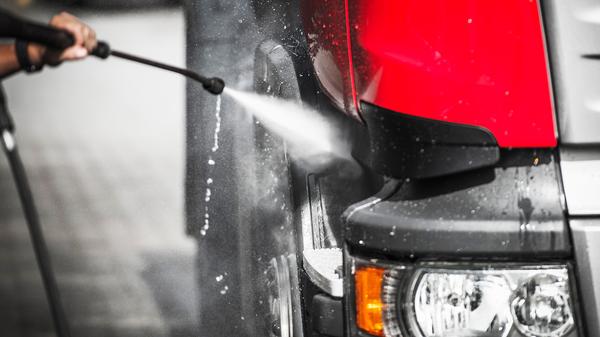 Words by: Auto Trader
Published on 24 June 2019 | 0 min read
The very least you should do is to make sure your truck is clean and tidy inside and out. Simple things like clearing out your cab can make the truck more attractive to a buyer. Consider a professional valet, this could save you time and be a sensible investment - if a £40 valet adds a couple of hundred pounds to the value of the truck, you're quids in.
Look around your truck and check that all the electrics work – everything from the lights and wipers outside to the stereo, air-con and displays inside. You should also check that the tyres (including any spares) are in good condition and that all the mechanical bits and pieces are in full working order. If you come across any minor problems or damage, it's worthwhile getting them fixed. If your MOT or service is due, consider getting a fresh one done. This is not just because a clean bill of health will make the truck more appealing to potential buyers, but also any obvious problem provides the buyer with the perfect opportunity to try and beat you down on price. Finally, don't forget that preparing your truck involves more than just the truck itself. Gather together all the paperwork you have such as MOT certificates, and details of any services or repairs that you have had completed. Confirming the truck's history will give the buyer peace of mind that comes from knowing that it has been looked after and therefore helps to make the truck more valuable.
Top tips
Clean the truck inside and out
Make sure everything works
Gather together all the trucks's paperwork
Sell your truck now
There's no time like the present, why not get your truck in front of the 180,000 buyers who come to our site every month now?
Advertise your truck here.