Advice
How do I become a truck driver?
If you're looking to drive trucks or HGVs, then you're in luck. The UK haulage industry employs more than 2.5 million people and is the fifth largest sector in the UK. There are more than 493,000 commercial vehicles weighing over 3.5 tonnes in the country, providing ample employment opportunities.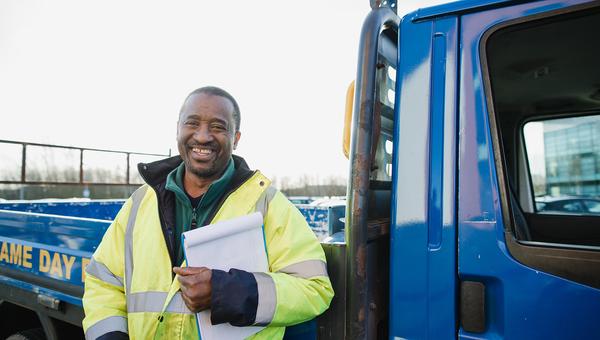 This article is part of our Getting Into Trucking series.
How To Become A Truck Driver In The UK
To become a licensed truck driver in the UK, you need to fulfil the following conditions: have a regular car driving licence, be over the age of 18, and have a professional heavy goods vehicle driving certification, officially called the Driver Certificate of Professional Competence.
The first step is to apply for a Driver Certificate of Professional Competence (Driver CPC). You can do this online through the gov.uk website. You'll need to go to the relevant page and then order forms D2 and D4 from the DVLA. The D4 is a form that you need to get your doctor to fill in. It confirms that you are in good health to drive a heavy goods vehicle for commercial purposes. The D2 form you fill out yourself. The next step is to pass the tests that make up the Driver CPC. The test covers a variety of areas, including how to load your vehicle following established safety rules, assessing emergencies, preventing the trafficking of illegal immigrants, and vehicle safety checks. Once you've passed, you'll then need to keep your skills topped up with 35 hours of training every five years.
Conclusion
Becoming a truck driver in the UK opens you up to all sorts of career opportunities and enables you to work flexible hours.