Guide
Auto Trader Trucks Guide to Trucks Emissions
Trucks emissions can be hard to get your head around, which is why we have created this guide to help.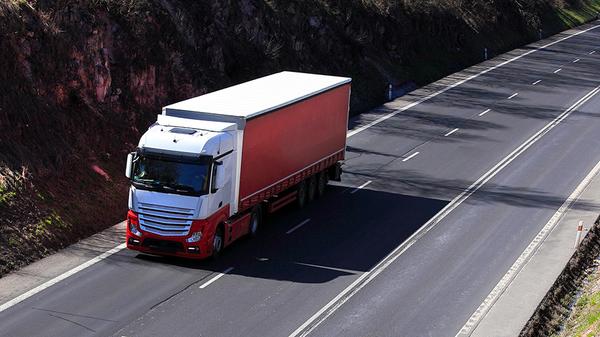 What's the problem with truck emissions?
According to the European Environment Agency 'HGVs are currently responsible for 27% of road transport carbon dioxide (CO2) emissions' in the EU. Since 1990, CO2 emissions in the EU from HGVs 'have increased by 25%.' The European Environment Agency are blaming lack of policy for the lack of CO2 emissions reductions. In Great Britain, there are just over 77,000 goods vehicle operator licences in issue which allow hauliers to operate. With 85% of goods transported within the UK carried by road, HGV operators have a responsibility to play their part in tackling climate change.
What are the UK government doing to cut truck emissions?
Our UK government introduced a HGV Road User Levy in 2014, as a 'first step' to make sure lorries pay more to cover general wear and tear, as lorries cause more damage to road surfaces than other vehicles.
In Spring 2018 the UK government announced plans to cut the rates of the HGV Road User Levy for hauliers who operate less polluting lorries.
Most of the responsibility to cut truck emissions is often down to local authorities, as they are answerable for the air quality in their area. Although, the Local Government Associations spokesperson said that councils "need local powers to further tackle air pollution, particularly with regard to moving traffic offences, government support on planning and transport matters' with support from the government in the form of a 'robust national action to help the country transition to low-emission vehicles and power generation" in order to achieve better results.
How can I check my vehicles' emissions class?
The best place to get vehicle information on your vehicle's' emissions class is from the DVLA, click
here
to find out the following:
When its current vehicle tax expires When its MOT expires The date it was first registered SORN status Colour Engine size Year of manufacture CO2 emissions Current vehicle tax rate Euro status 6 trucks release the lowest amount of CO2, of any of the Euro category HGVs. A Low Emission Zone already exists in London and they have also been implemented in many cities across Europe, although many people remain confused about what they mean in practice. Here, we will tackle the issue head on, explaining everything you need to know about LEZs – from what they are to how they will affect you.
What is LEZ?
The government have identified ways that local authorities can implement measures to tackle poor air quality in a bid achieve their air quality plan.
One of these measures is Low Emission Zone (LEZ), where an area (typically in a city) penalise drivers who do not reach a minimum standard for emissions.
Drivers are often charged for their vehicle to enter the LEZ zone, if their vehicle exceeds the standard of emissions the area has set. There are planned or active forms of Low Emission Zones in: Aberdeen Bath Birmingham Brighton Dundee Edinburgh Glasgow Leeds Leicester London operate an LEZ and a Ultra Low Emission Zone Manchester Norwich Oxford are proposing to introduce the world's first Zero Emission Zone in Oxford city centre. Visit
this website
for up to date information on all the places in the UK which operate Low Emission Zones. The penalties for an LEZ will depend on what the local authority set, so unfortunately you will have to check the policy the area you are looking to enter.
What is ULEZ and who is impacted by it?
An example of ULEZ is the 'Ultra Low Emission Zone' which came into force in central London on Monday 8th April 2019.
Transport for London (TfL) are charging more for drivers of older, more polluting vehicles to enter the congestion zone at all times. They are hoping this will reduce the number of polluting cars in the capital. This will impact hauliers as lorries are required to meet the Euro 6 standards, or be hit with a charge to £100 a day.
Auto Trader research has found that almost 90% of London motorists are unclear about what the introduction of the capital's Ultra Low Emission Zone means. It is estimated 40,000 vehicles a day could be affected by the charge. Other UK cities may well implement the same rules. Read more on ULEZ
here
How can I cut my emissions?
Schemes like LEZ and ULEZ have caused hauliers to raise the question how do I become complaint?
There are a few options for owners of trucks:
Replace your fleet with Euro 6 vehicles registered after 2014. Although this is an expensive option but there are some grants available.
Search Euro 6 Trucks on Auto Trader
Retrofit your trucks. This involves fitting equipment into the exhaust system, you will need to check if you have sufficient space to do this. Fitting the equipment will affect the payload of your vehicle, make sure you check your vehicle is not overweight, as this could lead to fixed penalty notice. Hire new vehicles. This isn't necessarily a permanent fix but is an option. We hope this guide was useful, if there is anything you think is missing or you would like to ask us, please get in touch on
Facebook