Guide
An Auto Trader Trucks Guide to Trucks Finance
Whether you are interested in buying a new HGV, or you want to refinance an existing truck, you are going to have several different options to choose from.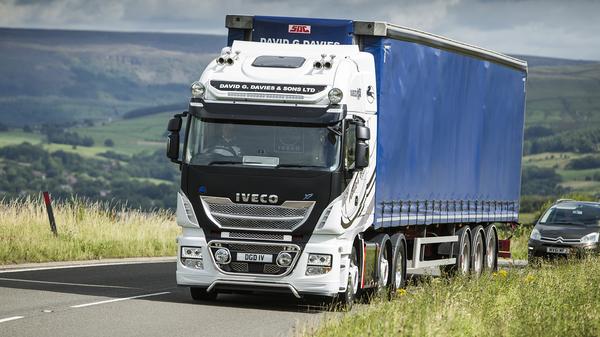 There is definitely no right or wrong answer when it comes to choosing a solution; it is all about figuring out what is going to be right for your individual circumstances. With that being said, we are going to take a look at trucks finance and the different options available to you below so you can be informed to make up your own mind.
Hire Purchase
With hire purchase (sometimes called HP), you will have the flexibility to spread your costs over a period of time. This eliminates the requirement to spend a lot of money up front, in order to obtain a truck.
This is beneficial if you do not have a lot of money available now but you know you can afford the payments on a monthly basis. This type of agreement can be used for everything from trucks to manufacturing equipment. With hire purchase, you tend to have fixed monthly repayments. This is beneficial for a lot of businesses because they are able to budget on a monthly basis, as they know exactly what is going to be coming out of their bank each month. As the name suggests, with a hire purchase, you essentially hire the truck until you have made all the payments, then you will own the truck outright.
Sale and HP back for trucks
Another hire purchase option to consider is the Sale and Hire Purchase Back (sale and HP back for short) option, this is a way you can unlock finances in items your company already owns.
If you currently own an HGV or a truck, or even a fleet of them, you can use this to get the money for other business needs. This could be to get a better fleet of trucks or it could be something completely unrelated, for example, your expansion plans. So, how does this work? The lender often agrees to purchase your truck at an agreed price, they then finance it back to you as a hire purchase.
Lease Finance For Trucks
If you are looking for a form of truck finance with flexibility, leasing could give you what you need.
Lease finance can also often be referred to as 'equipment leasing' or 'contract hire.' This is where you essentially rent the truck for a set period of time, in exchange for a monthly fee. With lease finance, you could have the ability to regularly upgrade your truck or HGV. 'Sale and leaseback' will give you the option to own your truck at the end of the negotiated term or give you the option to upgrade your truck, or even give it back. When you lease a truck, the vehicle counts as a monthly expense, rather than an asset you own on your balance sheet - this can sometimes be tax efficient but you will need to look into that yourself.
Refinancing trucks and HGVs
If you would like to restructure existing HGV finance or to release cash from a truck you already own, you could look into refinancing. This is a form of 'asset-backed lending' which basically means the finance company base the amount they will lend you on the existing value of your assets.
Conclusion
As you can see, there are a number of different options available when it comes to acquiring a truck or HGV. It is vital that you carefully consider all of these options and select the right one for you.
There is no right or wrong answer, it is all about selecting what is going to work for you. Consider your finances, think about repayments, and also carefully consider depreciation too, and this should help you to come to the right conclusion for you.