Best Of
5 Best Iveco Trucks
Standing out for their robust structures and efficiency, we've put together five of the best Iveco trucks in the marketplace right now.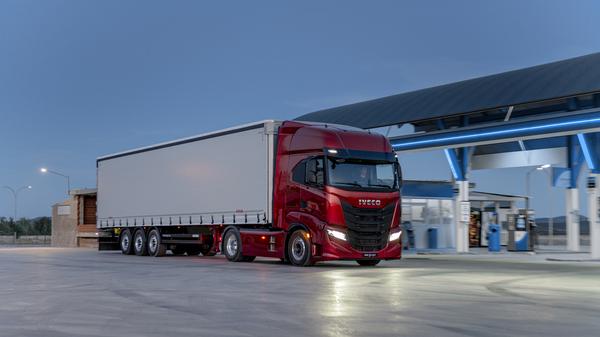 Known across the global transport world, Iveco is a name synonymous with commercial vehicles that embrace the latest engineering technologies.
From transport vehicles to civil protection vehicles, such as fire-fighting, Iveco offers a range of hybrid technologies. Discover engines running on diesel or alternative fuels, including bio-fuel. Iveco trucks meet the demands of transport today without compromising on comfort. Constant attention is given to the development and innovation of new technologies, making sure that Iveco remains the leader among alternative and natural gas vehicle manufacturers. Installing the most advanced technologies on its trucks, Iveco is studying the use of latest-generation power-assisted steering systems to guarantee the safety of drivers by preventing accidents.
1. Iveco S-Way
Welcoming you to a new era in fleet management and on-board living, the Iveco S-Way features superior performance.
Discover new connectivity and a design that's built around the needs of its driver. With a brand-new cab, outstanding fuel efficiency, and advanced technology, this vehicle is a complete transport solution rich in onboard comforts. Featuring a new cab, premium driving comfort, and up to 4% more fuel-efficient. The S-Way offers a wide variety of diesel and natural gas engines to suit all your needs. The diesel engines, with three displacements and power ratings ranging from 330 hp to 570hp, deliver class-leading power. You'll also find a range of natural gas versions that offer a clean-running, quiet operation. The anti-idling feature automatically shuts off the engine to avoid long periods of idling while Smart Engine Auxiliaries prevent energy waste when their operation is not necessary.
2. Iveco Stralis
Raise the stakes on productivity and profitability with an Iveco Stralis.
Undergoing a complete redesign - from the engine to the tyres - the Stralis features new electronic technology and best-in-class transmission. From the rear axle and suspension to the GPS and fuel efficiency, you are guaranteed to maximise sustainability and fuel economy. The two models available in this range deliver high performance, high efficiency, and low emissions in every journey. The Stralis offers impressive fuel-saving performance, including on medium-range regional routes, thanks to a combination of fuel-efficient features which perfectly match the vehicle configuration and mission characteristics. The IVECO HI-CRUISE system is GPS-predictive and comes as standard on the STRALIS XP but is optional on the STRALIS.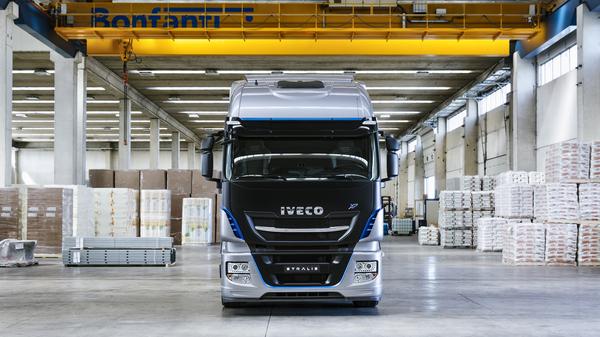 3. Iveco Stralis NP
Discover high performance and low consumption with the Iveco Stralis NP.
This is arguably the best natural gas-powered truck on the market, engineered and designed to cover all light off-road and on-road journeys. With a range autonomy of up to 1,600 km and 460 hp, in long-haulage it delivers best-in-class performance. Featuring a 12.9-litre displacement, industry-leading power to weight ratio and an enhanced combustion process, the Iveco Stralis NP offers the best fuel efficiency for long-distance driving.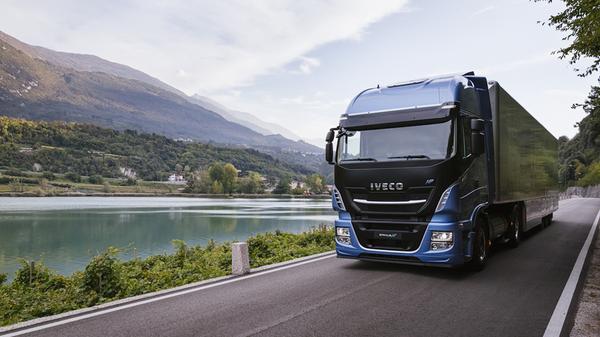 4. Iveco Eurocargo
The Iveco Eurocargo welcomes you to sustainability, efficiency, and versatility.
This is the ideal truck for urban journeys, from city deliveries to waste collection. Featuring a decreased cab width and a large steering angle, this truck offers the top turning circle in its category. Discover steering wheel controls, storage compartments, an air-suspended driver's seat, and a hanging rail. The engines on new Eurocargo are Tector 5 four-cylinder 4.5-litre and Tector 7 six-cylinder 6.7-litre diesel engines up to 320 hp. Due to its low emissions, the Eurocargo Natural Power is particularly at home in major cities. Not only does its quiet operation makes it perfect for night-time work but it's allowed to drive in restricted traffic zones too.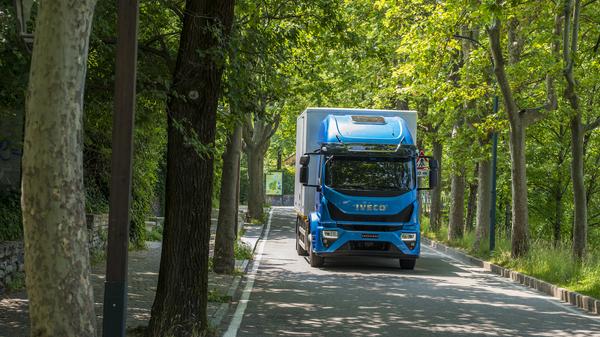 5. Iveco Daily 7 Tonne
If you need more from your truck, the Iveco Daily 7 Tonne might be your answer. Find fuel savings, comfort, and safety within the comfort of this versatile vehicle.
With a payload of up to 4.9 tonnes, this is the strongest vehicle in its category. Much more than just a commercial vehicle, the Daily was created to help you operate a profitable and sustainable business. When you spend most of your working day driving, it's important that your on-board comforts and driving experience are of high quality. Over the past four decades, improvements have continued to be made to the Daily, raising living and driving standards across the industry. Discover connectivity that unlocks a new world of truly personalised services that are precisely tailored to match your own use of the vehicle and your individual requirements.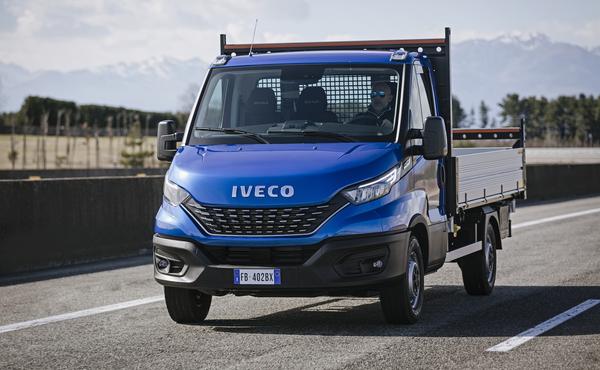 Want to find an Iveco now?