Feature
4 Ways to Keep the Cost of Your Fleet Down
Regardless of what business you operate or are a part of, the balancing between safer business practices and the associated costs can be difficult. In the haulage industry, there's often a divide between managing your fleet to ensure that it is safe and trying to keep costs low so that it doesn't cost you more than your business can afford.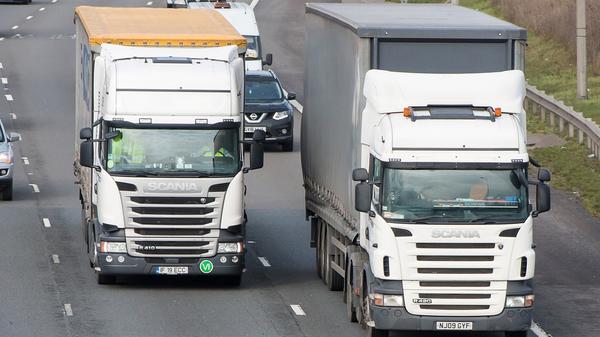 Old veterans in the industry will typically see driving safety as something that is in the hands of its drivers, but modern haulage companies understand that focusing on safety regardless of current economic conditions can yield plenty of positive benefits.
For instance, safer driving often results in far fewer accidents which could result in serious or even fatal injuries to drivers and potentially destroy a truck full of precious cargo. In addition, a lower rate of accidents means that your insurance premiums will lower, resulting in an overall win-win situation. Similarly, safe driving practices often result in lowered fuel usage and improve vehicle durability because tyres are less likely to wear out fast and there are fewer disrupted deliveries that could potentially be caused by poor driving ability. Therefore, focusing on safer driving practices can be one of the best ways to reduce your business's operating costs, but how exactly can you promote this in your business? Here are four tips to help you keep the costs of your fleet down while also promoting safer practices.
1. Work on building a culture of safer practices
One of the first things to consider is building a culture around safer driving practices. The haulage industry should be focusing on awarding drivers for safer driving practices and management teams should be at the heart of this. Drivers want to see that their superiors are genuinely concerned about their safety instead of just doing so in order to tick boxes and make their business appear safe.
2. Ensure your drivers have the necessary skills
Each driver should undergo driver training programs to ensure their knowledge and skills are up-to-date for the current driving climate. Each driver should already possess a Driver Certificate of Professional Competence in order to drive a HGV, but they also need to renew it every five years with 35 hours of periodic training. By ensuring that your drivers all have the necessary skills and certification to work in your business, you ensure their safety which helps with lowering the costs of your fleet.
3. Monitor your drivers and their behaviour
There are two strategies involved in monitoring driver behaviour; proactive and reactive. Reactive involves waiting until the driver is in a crash before they monitored and investigated, but this is a slow approach and by the time it happens, the damage is already done. The other approach is proactive which means encouraging and rewarding positive behaviour, such as rewarding periods of crash-free driving. The goal is to encourage long-lasting change in the attitude of your drivers.
4. Install safety devices to make driving safer
Manufacturers are constantly introducing new equipment that can help to encourage safer driving such as forward-facing cameras and sensors around the vehicle. With these additional safety features, insurance premiums will typically be lower which reduces the cost of your fleet and you'll also increase the overall safety of your drivers.