Advice
What caravan can my car tow?
When it comes to towing a caravan, it is not a case of simply matching any old caravan with your car. You need to select with care. Don't worry, we are here to help...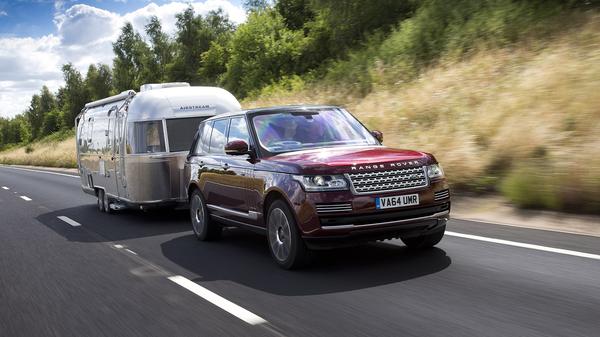 Words by: Auto Trader

Additional words by: Auto Trader
Last updated on 6 July 2021 | 0 min read
A lot of the most popular vehicles on the market today have the capability of towing a car. However, it is up to you to work out how heavy a trailer or caravan they are able to tow. In this guide, we are going to provide you with all of the information you need to know about towing capacity. Not only will we explain how to work this out but we will provide you with some other useful pieces of advice as well, so keep reading to find out everything you need to know.

How do you work out your car's towing capacity?
Before we explain how to work out the towing capacity of your car, it is first vital to explain what this is. This is the maximum weight a vehicle is able to legally tow. Nevertheless, it may not be comfortable or safe to do so, especially with a trailer or caravan that has a big box-like profile. To make things easy for you, you may find that the handbook of your vehicle reveals the towing capacity of it. However, if this is not the case, or you cannot find your car's handbook, there is no need to fret; you can still work out the towing capacity.
It can be calculated from the VIN plate whereby line one is the maximum mass that is allowable and line two is the maximum train mass. In order to have your vehicle towing limit, you need to deduct line one from line two. A lot of experts have made recommendations when it comes to safe towing for novices. They have said that someone inexperienced should make sure the caravan's fully laden weight is not heavier than 85 per cent of the tow car's kerb weight. This is commonly called the 85 per cent rule. This is not the law; it is merely a guide but it is a good one to follow. You are only going to need two key figures in order to work this out. You will need the maximum mass of the caravan and the kerbweight of the vehicle. If the mass of the caravan is 85 per cent or less of the kerbweight of the car, then it will be able to easily tow the vehicle. You will need to be careful if it is between 85 and 100 per cent. It is recommended that only experienced caravanners use that vehicle to tow such a heavy caravan. However, if the caravan weighs more than the vehicle, then it is strongly advised that you do not use this in order to two the caravan.
What is the weight of my caravan?
You will typically find that your caravan's weight is listed in the handbook you got with your vehicle, as well as being listed on a plate near the door frame. If you are struggling to find the weight of your caravan, you should be able to simply get in touch with the manufacturer and they will help you.
What is the kerbweight of my car?
The owner's manual that you received with your car should also have this information. It will also sometimes be featured on the V5 registration document or plate on the door sill.

Other things you should know about towing a car with your caravan
You will also need to make certain that your trailer's maximum width is not more than 2.55 metres. The maximum trailer length should not be more than seven metres body length. It is important to note that the A-frame or draw-baw towing coupling at the front are not included in the length.

Do you need a towing licence?
Whether you need a towing license does depend on when you passed your test. You do not need a special driving licence if you passed your driving test before 1997. However, if you passed your test after this, you will only be able to have a maximum allowable mass of 3,500 kg combined. If you did pass your test before 1997, you can tow vehicles of any weight. The weight allowance should not be a problem for caravans with normal-size cars. However, if you are going to tow a heavy caravan with a big SUV, you will probably need a license.

Can you tow with an electric or hybrid car?
If you are looking at buying an electric car, and want to tow a caravan with it you will need to do some research before your purchase.
At the moment, a lot of electric cars are not yet type-approved for towing but this does vary from model to model so if worth checking. The good news is that in the eyes of the Caravan and Motorhome Club, hybrids are a good choice for anyone looking for an alternative-fuel vehicle, which can tow a caravan. It has been said that they have a good performance when towing. Make sure you check if an electric or hybrid car is type-approved before purchasing if you are looking to tow.