Expert Review
Compass Capiro 520 2021 review
Three focus points in this cleverly-designed caravan bring together comfort and cleanliness with plenty of room to spare.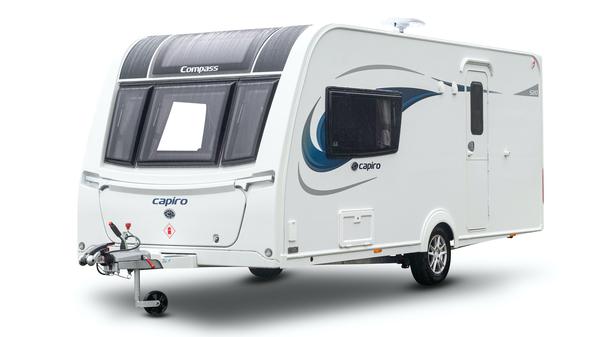 The Auto Trader expert verdict:
It's hard to believe that such a compact and lightweight caravan can bring together so many of the best bits of living in a home from home. This one's for couples that want space for their most important aspects of touring – those that love lounging, eating and keeping clean.
Reasons to buy:
Massive washroom is a masterstroke in convenience.
Three distinct areas make it simple layout, but with depth in practicality.
Great light weight first time caravan for any couple.
Design
There are three distinct areas to the 520 – the living room, the kitchen, and the washroom. For a tourer that isn't billed under the "luxury" banner, simply having space to do everything you need in these lifestyle segments means that the Capiro 520 is a lot more high end than its size or price tag suggests.'' The caravan's 6ft 5in of headroom makes for a spacious interior throughout that belies its diminutive proportions on the outside, too. Plus, an MTPLM of 1345kg means its the ideal tourer to tow behind any towcar.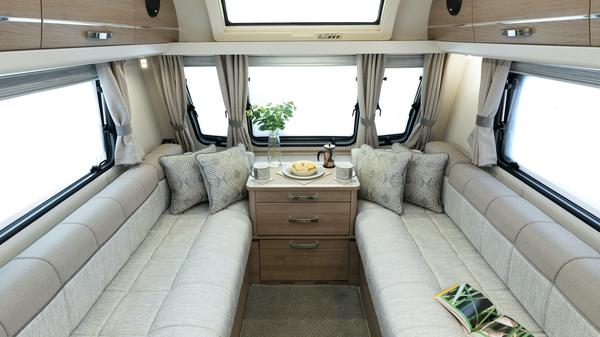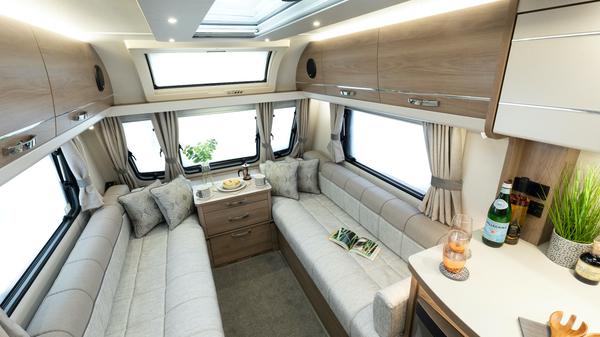 Living
The Capiro's long lounge seating isn't the star of the caravan, although that doesn't mean that it's anything but great. Aspen ActivCare upholstery offers subtle style tones while being equally relaxing should there be a spillage, as it's easy to keep clean. Entertainment comes in the form of dedicated television points for multiple connection options, and aN Apple and Adroid-friendly Pioneer headunit with the functionality for your smartphone to become the remote control.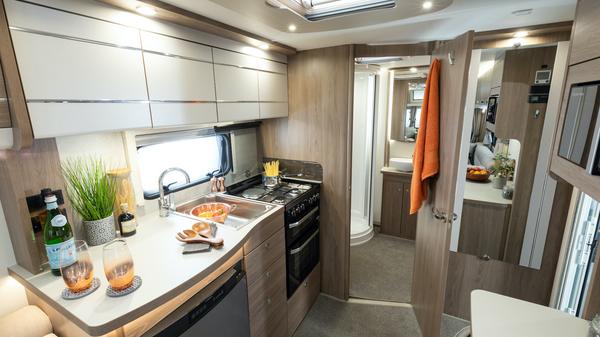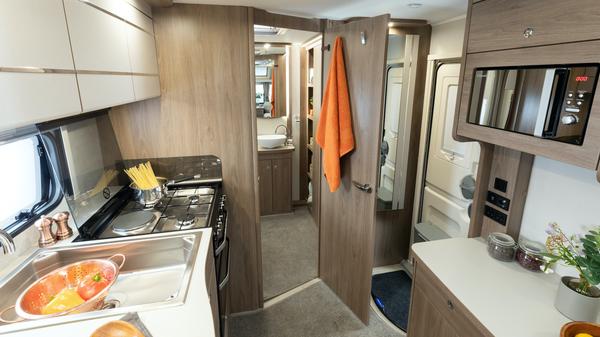 Dining
There's somehow plenty of space here, too, meaning that you can enjoy creating culinary masterpieces on the Thetford oven, grill and hob and there's no need to jostle around with T-Rex arms getting in each other's way. In addition, if the 110-litre fridge and 800W microwave don't offer you enough in the way of serving up the perfect plates on pitch, then the external BBQ point will give you fair weather feating to enjoy yourself or entertain others.
Sleeping
While some could be put off by having to make up the bed each night in the living area, the Capiro's singles 6ft 4in by 2ft 3in, so they're big enough for sleeping in comfort as singles with minimal fuss. Anyone looking to embrace the double bed loveliness at the end of a long day will find Compass has them sorted with 5ft 1in by 6ft 6in of horizontal R&R room.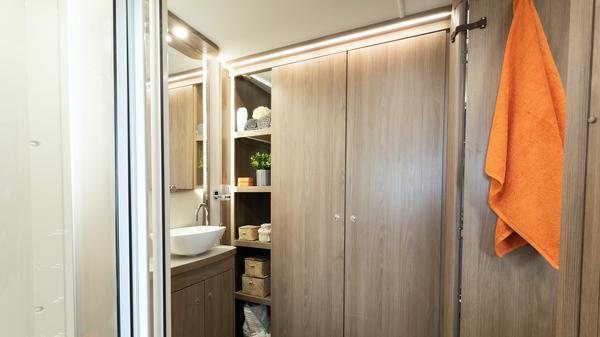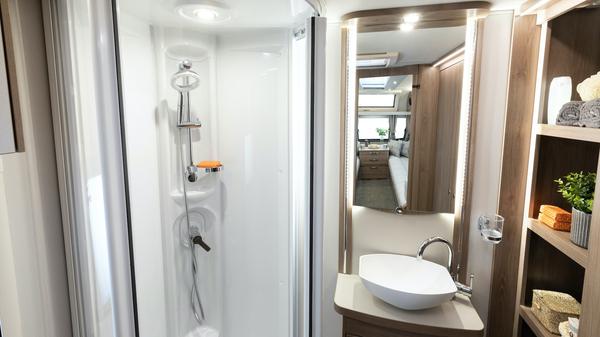 Washroom
The washroom is just a lovely place to be compared with some of the elbow-hating cramp-inducing stereotype alternatives There's so much room, and so much storage.. It's got bricks and mortar house levels of comfort when it comes to getting dry after a shower or just getting dressed, as the space also includes plenty of space for looking after your clothes as well. An economical shower is housed in a fully-lined cubicle that's all complemented by adjacent cabinetry, mirrors and backlights that will satisfy even the most preened and proud of holidaymakers.
Value for money
This is a Compass that's sure to point you in the right direction for happy holidays without making too much of a dent in your bank account. At £23,394, including delivery, registration and PDI charges, there's a lot more value to this tourer than its 1345kg MTPLM suggests. Optional extras for 2021 include alternative Bergamo or Siena soft furnishings (£275), wraparound front seating to create a U-shaped lounge (£259), and a 100w Truma solar panel (£535), but there's more than enough value in the 520 as it is to make it worthy of a closer look.
Why buy?
It's not for everyone, but it's incredibly accessible for any couple looking for their first caravan for sale. Similarly, if your washroom facilities have left you looking for an alternative or using on-site showers in the past, this could easily be the next tourer for you.