Expert Review
Buccaneer Clipper review
It's massive, it's adaptable, and it's twin-axle luxury touring at a terrific price.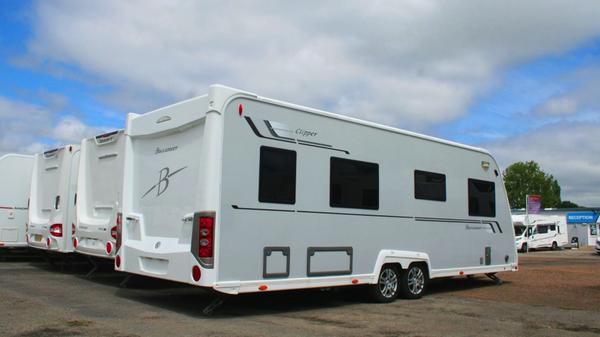 The Auto Trader expert verdict:
Look past the fact that this Buccaneer brings almost a decade of experience under its belt and you'll bag a bargain holiday option that's got plenty of versatility. Couples can entertain, have grandkids to stay, or a family of four can enjoy their own space in any combination of comfort. The caravan for sale in this review was provided by Marquis South Yorkshire.
Reasons to buy:
Luxury without the depreciation hit.
Twin-axle offers stability.
Plenty of bed arrangement options.
Design
Layout-wise, this Buccaneer Clipper is pleasing in aesthetic, split exactly down the middle to its end washroom, with twin beds and twin sofas all sat on a twin-axle. Its simplistic convenience is where it also hides so much luxury. There's room galore for comfort and more. The 2012 four-berth model measures in at 8.05m in length, 2.3m wide, and 1.96m interior height. You'll also find plenty of storage space built in under the single beds, which is ideal for additional stability above the already confidence-inspiring chassis.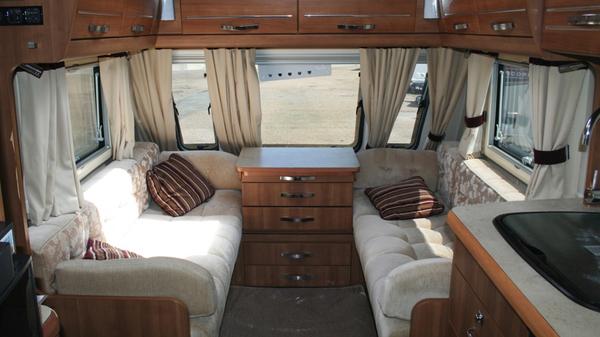 Living
If you can put up with the slightly dated furnishings here, this is pretty much the only downside of the tourer. Even with that said, the look of the Clipper is still impressive for a caravan that's pushing a decade old. There's more than enough seating space for four and tech heads will be placated by two USB points in the seating area. If you want to use the single beds as living area during the day, there's a compact blind between the kitchen and sleeping space for a pleasant touch of privacy.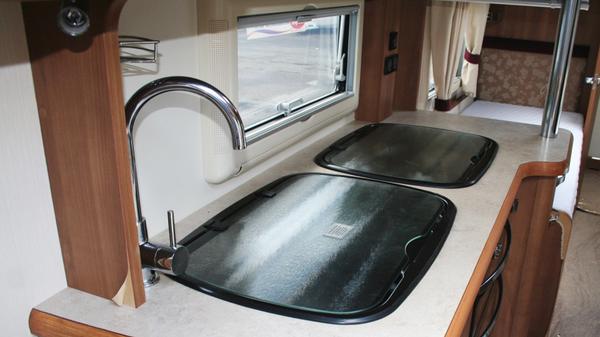 Dining
Glass covers over the sink and hob make for plenty of prep space in the kitchen The wine rack and drinks cabinet are much cooler than many caravan cliches would suggest, while the massive Dometic fridge (with removable freezer compartment) has enough bottle space when you've picked your Pinot off the shelf and you need to get it chilled. Downlights on the ceiling and under the kitchen cabinetry, along with a wide window, mean that there's always great visibility for cooking. When it's time to eat, one table is stored in a tidy cupboard next to the door for easy access to dining al fresco, while there's another pull-out table at the front of the lounge.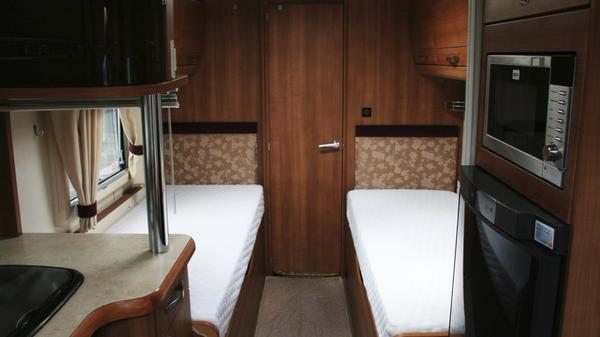 Sleeping
I love having beds that you don't have to make up in the evening, and the Buccaneer has plenty of options to play with. You'll find twin single beds at the rear before the bathroom. Or you can pick a pull-out double bed at the front. The sofas are a little too small to be used as singles without making up the double bed, but they could be an option if you have kids staying with you and want the singles at the back for yourselves. Aside from getting some shut-eye, having the bed space during the day gives great options for a bit of lounging reading a book and creating a real sense of separate rooms within the tourer.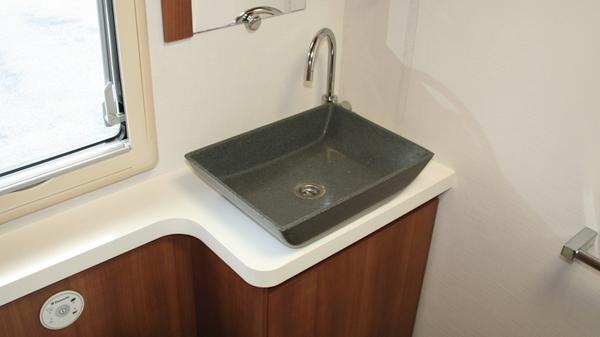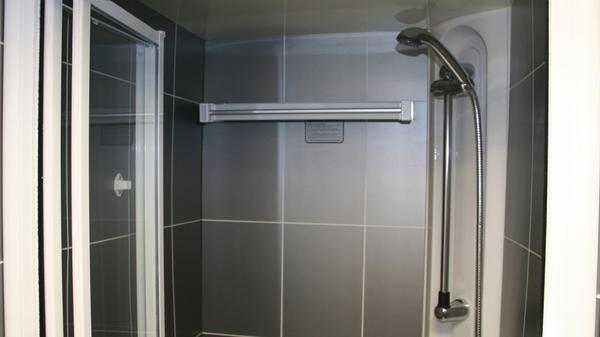 Washroom
If you've ever wondered how incredibly spacious a caravan washroom can be, this is the example to go by. The Buccaneer's beautiful tile design ups the style stakes in the shower, along with a sleek granite effect basin. This is where you'll also find the Buccaneer's large double-rail wardrobe. It's often the washroom that's the compromise on space when the rest of a caravan is to a good level of luxury. However, here, with the Buccaneer's end washroom layout, you can have a shower with almost as much towel drying space as you'd be used to at home.
Value for money
You get a lot of twin-axle touring for £13,995 here. There are touches of style throughout that far outweigh the Buccaneer caravan's price tag, many of which will make it feel like a real home on wheels. There's so much space, whether it's lounging, sleeping, cooking, washing... Living!
Why buy?
With a little love and attention, you'll be able to create a home from home that's spacious enough for people, pets, possessions and anything else you need to create holidays you'll remember. At 1895kg MTPLM you'll need a good-sized towcar, and the furnishings could do with a refresh. That's it! Enjoy the finer things in life on-pitch. To discover all of our Buccaneer Clipper caravans for sale
click here
.
Browse all our new caravans here
.