Expert Review
Bailey Phoenix 640
Choosing a family caravan can be a time-consuming affair. There's so much to consider and more often than not, the decision will of course, come down to cost. Bailey have been making family caravans for years and offer some of the most common layouts to suit all types of families with all ages of kids and this Phoenix is no exception...

Words by: Auto Trader
Published on 9 September 2019 | 0 min read
The Auto Trader expert verdict:
This is a great value caravan with everything a growing family needs to enjoy regular holidays. Bailey clearly put a lot of thought into making caravans that appeal to all members of the family and storage is never overlooked. If you're looking to get your first caravan and want one that's brand-spanking-new, you might want to consider this.
Reasons to buy:
Vertical skylight maximises light
Plenty of thoughtful touches
Design
With lovely curves and a simple graphics scheme, this caravan is stylish and perfect for a young family with a decent sized family car. We love how unfussy it is, lending itself well to being personalised by those who buy it. Bailey's opening skylights are a popular feature and let in maximum light when you're away on tour. Even in the winter. Storage hasn't been overlooked either and you'll find there's space everywhere – so if you're taking kids and all their gadgets, you can easily stow it away at the end of each day.
Expert rating: 4/5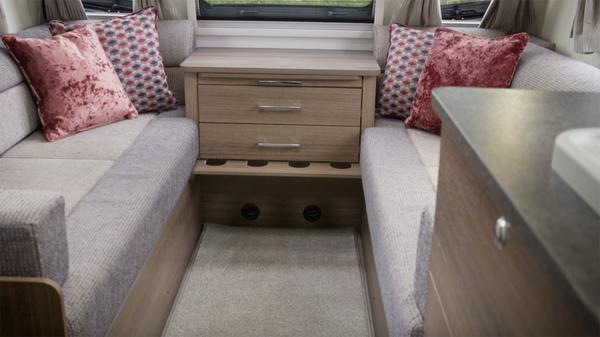 Bailey Phoenix 640
Living
There's no doubt that this is a family caravan but offers plenty of versatility if there's just the two of you. As we've said, furnishings are neutral but you can plump for optional dressing packs if you wish. These aren't cheap so you might wish to just buy your own blankets. Bailey use something called Ozio in their furnishings – it's 30 per cent lighter than traditional foam and makes seating soft and cosy – we certainly appreciated that when we took this caravan out on a cold and wet day.
Expert rating: 4/5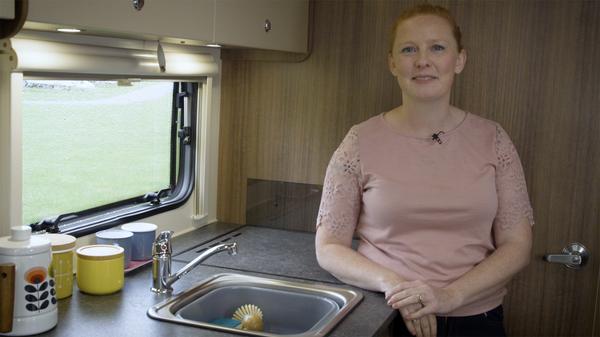 Bailey Phoenix 640
Dining
This is a top kitchen with all you need to knock up a simple meal – a Thetford Caprice hob, oven and grill isn't unlike one you'd have at home and the grey stone-effect hob cover also doubles up as workspace. If you're short on time or just prefer using the microwave, it's at head height so no risk of having to reach up too high and spill hot dinners on your arm. The fridge is a generous size which is for the best, as holidays require wine, beer and cheese. All of it locally-sourced of course. When you're ready to eat, the grey stone-effect table (perfectly coordinated with the rest of the worktops) is easy to erect with room for four to comfortably sit around.
Expert rating: 3/5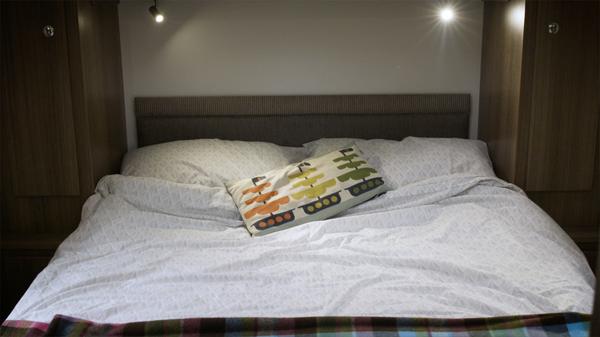 Bailey Phoenix 640
Sleeping
I'm a massive fan of a fixed bed because I'm lazy like that! Some people don't like them because they take up a lot of space but after a long day exploring, I like to flop on the bed. Pitch somewhere nice and you'll get a great view first thing in the morning. Kids can make use of the two front seats which make up two single beds or a double. It's pretty easy to do once you get the knack. The mattress on the fixed bed is ideal for those lazy day lie-ins and better than my bed at home.
Expert rating: 3/5
Washroom
This compact little washroom has all you need for your minibreak with a sink that makes the kids teeth-brushing ritual simple and the light 'granite stone' shower cubicle add a classy touch. Heading out for the evening? The mirror is a good size and thanks to the rooflight above, it's bright enough so you can see what you're doing! Storage is in abundance too so if you're the sort of person who takes everything away with you including all your lotions and potions, you can keep them out of sight in the cupboards.
Expert rating: 4/5
Value for money
Great! You could easily spend £19,499 on a new car but for this, you're getting a whole caravan!
Expert rating: 4/5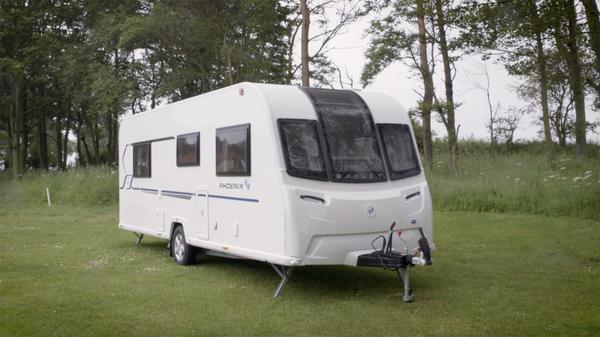 Bailey Phoenix 640
Why buy?
You want a brand new caravan to make your own and are on a limited budget. Reviewed on site at: Scarborough Camping & Caravanning Club site campingandcaravanningclub.co.uk Browse all our new caravans here.
Expert rating: 4/5