Feature
Women needed to help tackle UK truck driver crisis
Britain continues to face a shortage of qualified lorry drivers, with an estimated 45,000 additional HGV operators needed to tackle the shortfall and relieve pressure across the industry. Despite the high level of demand for truckers, only around 20,000 people are entering the profession each year. Most of these are men.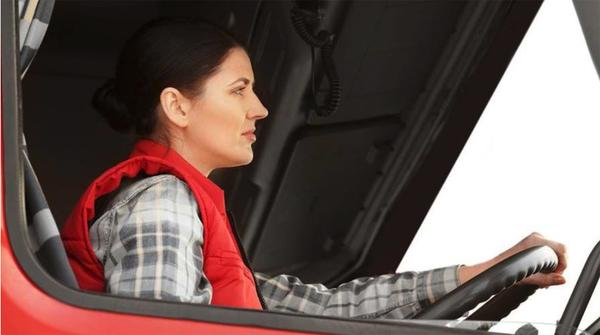 Words by: Auto Trader
Published on 1 December 2015 | 0 min read
A report produced by the BBC as part of the corporation's 100 Women season has looked at the reasons why trucking remains a largely male-dominated profession, and considered current attitudes towards women working in the haulage sector. Female drivers who have decided to make a career out of driving HGVs offer their advice on how to make it in such a male-orientated world and share their experiences of life behind the wheel.
According to many of the women who contributed to the piece, being thick-skinned and having the ability to cope with constant banter are necessary attributes. Yet despite the fact that thousands of females are successfully working within the UK's haulage industry, it remains the case that only 1.2 per cent of truck drivers on Britain's roads are women. The situation is mirrored in many other countries across Europe, and in the US. Natalie Tipton, a 28-year-old lorry driver based in the north-east of England, told the BBC: "You have to be quite thick-skinned. You have to be quite ballsy as well. Just because you're in such a male-orientated environment and because there is quite a lot of banter. "You do get quite a lot of joking about and you do have to realise that it is just a joke and they're not being serious. That's just how men are so... if they were to make a sexist joke you wouldn't take it personally." Fellow British trucker Jenny Tipping thinks a lot of women falsely believe they're not capable of handling large HGVs and performing spatial tasks to the same level as men. She said: "They just assume that because they are female they won't have those skills or they won't be able to learn them as fast as a man. And it's absolute rubbish. I have seen no evidence for it in any of the jobs I have done." With 75 per cent of truck drivers in the UK over the age of 45 and far fewer than the requisite number of drivers entering the profession, recruiters are likely to need to come up with new strategies aimed at encouraging more women to consider a career behind the wheel.