News
Who are the world's best truck drivers?
The Fleetboard Drivers' League, an international competition for truck drivers now in their 14th year, sought to get to the bottom of who, exactly, is the world's best truck driver.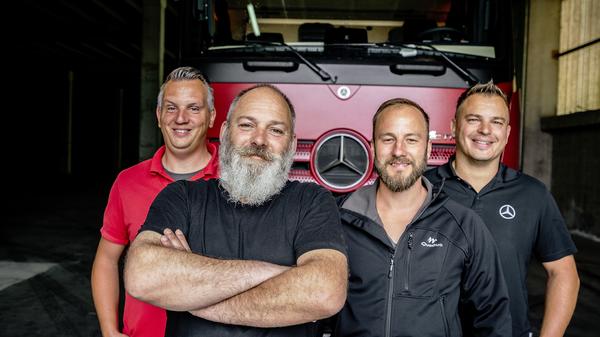 The global contest aiming to find those with the most economical, fuel-efficient and low-wear driving style attracted 23,586 drivers from 19 countries worldwide.
Under the motto "DRIVE. DUEL. WIN.", the competition ran from 1 May to 31 July 2018, and aimed to identify the best drivers, fleets, and national teams. The winners got together at Fleetboard's award ceremony at the IAA Commercial Vehicles 2018 in Hanover, on the 21 September 2018. Entrants from all over the world signed up to take part in the Fleetboard Drivers' League 2018 including:
China
Denmark
Germany
Finland
France
Great Britain
Hungary
Italy
Latvia
The Netherlands
Norway
Portugal
Romania
Russia
Sweden
Switzerland
Slovakia
Slovenia
and South Africa.
Drivers were scored on driving style from the Fleetboard Performance Analysis, which helps truck drivers adapt to the most economical driving style possible. This helps drivers achieve fuel savings of up to 15% for their company and reduce wear.
The results are as follows:
1st place
Dennis Dukkon, a driver for the Edeka Handelsgesellschaft Rhein-Ruhr mbH in the German town of Moers
Best fleet
Edeka Handelsgesellschaft Rhein-Ruhr mbH in Moers, Germany
International fleet winners
Dongguan Tianyou Logistics Services Co., Ltd. from China
Best national team
First place - China
Second place - Germany
Third place - Hungary
It would be fantastic to see more people in top spots from Great Britain in 2019, if you think you could be in with a chance, you can learn more about the competition
here.