Advice
What Is Truck Insurance And What Can It Cover?
If you own or use a heavy goods vehicle (HGV) or large goods vehicle (LGV) then you may be interested in a Truck or Haulage insurance policy that can cover you for both business and individual use.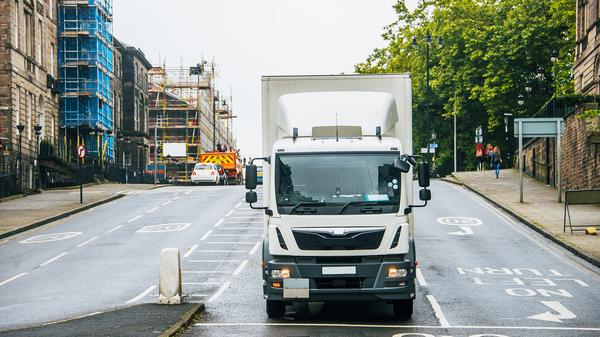 These insurance policies can provide specialist cover for goods-in-transit warehousing, goods in storage, deterioration of stock, hazardous goods and even refrigerated vehicles. There are even options to cover for business interruption, risks posed in the yard and office and even loss of use. No matter if you own a single vehicle as an individual or a fleet as part of a business, there's likely an insurance policy geared towards your exact needs.
Truck Insurance Explained
The haulage industry provides individuals and businesses with a wide range of cover options for many different types of trucks. From transportation to industrial use with highly specific features such as handling hazardous materials, there are a number of unique policies that each have their advantages and there are several elements which make up a truck insurance policy.
For example, the number of trucks that you plan to cover (either your own personal truck or a fleet of vehicles for your business) is a factor that will determine the type of cover that you need. In addition, the type of inventory stored in your truck will also determine the best type of cover for your needs. Whether you carry hazardous, perishable or even living things in your truck, you'll need t look for the right policy. The person or people driving the truck will also play a factor in the type of cover that you should take out on your truck. There are "Any Driver" policies which are great when the truck will be operated by several different people (such as for business uses) or you can have a Named Driver policy where only a restricted number of people have access to your truck. There's also the level of cover that you need for your truck and there are usually three levels to pick from; Third Party, Third Party Fire & Theft and Comprehensive.
Third Party Only
This is a basic form of truck insurance and it only covers damage to third party vehicles and property. This is the cheapest form of truck insurance and the most limited option available.
Third Party, Fire & Theft
This covers all third parties and also covers your truck against fire damaged and theft. This is a step up from Third Party insurance cover and a good choice for more individuals and businesses that have high-value inventories in their trucks.
Comprehensive
As the name suggests, the highest level of cover but also comes with a steeper price tag. It covers all of the above considerations but also covers your vehicle against any damage and injury to your drivers. This is the preferred option for businesses with fleets of trucks and drivers.
Once you've picked your base truck insurance cover, you can add features that are specific to your needs. For instance, there are cover options for hazardous goods, goods in storage, like-for-like replacement for non-fault incidents, cover within the EU and even the deterioration of goods. There are plenty of options here that offer you a complete truck insurance policy geared to your needs.