Advice
Scania Help Ashville Become One Stop Shop
Ashville Aggregates Ltd have expanded their fleet of Scania trucks to help them become a one stop shop for groundworks. Read their story here...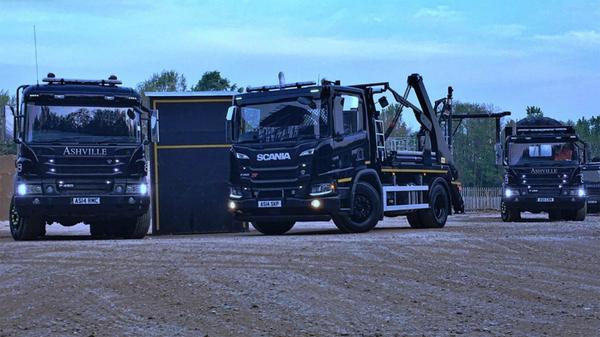 Words by: Auto Trader
Published on 30 October 2019 | 0 min read
Daniel Louisy, Managing Director of
Ashville Aggregates Ltd
, started out his business with no previous experience and a single used grabber, his business now has 20 multi-purpose lorries, half of which are Scania's.
Daniel's Scania journey started when he had trucks from other brands and was let down by their lack of response to his enquiries to purchase more trucks. In the end, he got a call from Maks Stabrawa from
Scania Great Britain
, he says 'the rest is history'. Maks' knowledge encouraged Daniel to purchase new Scania trucks, supported by Karl Wicks from
Scania Financial Services
who provided a tailored financial solution to purchase his new trucks. Daniel says 'Karl took the time to understand my business and its needs before structuring the deal. Being able to spread my deposit enables me to have better cash flow and to grow my business'. He has also said he 'will only buy Scanias going forward and the service from Maks and Karl makes doing a deal simple and I trust that they will put the interest of my business first'.