News
Scania drawbars For Eddie Stobart
Scania (Great Britain) Limited has supplied an additional 15 drawbar units to Eddie Stobart, raising the company's all-Scania drawbar fleet to 78.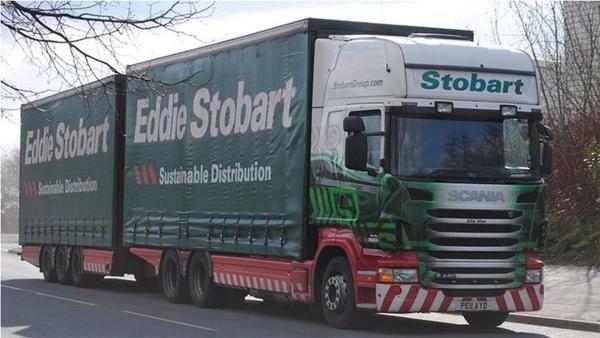 The new vehicles, which are all 440 horsepower R 440 LB6x2MNAs with Scania Topline cabs, are the first to be equipped with efficiency-boosting, adjustable Scania Highline air-management kits.
Plated at 44-tonnes gross train weight and with close-coupled drawbar bodies by SDC of Mansfield, the vehicles are scheduled to operate nationwide on the delivery of pre-formed plastic bottles for the drinks industry and will backload with finished product. "Our drawbar fleet is split 50-50 between vehicles of this type and an alternative configuration which suits the canning industry," commented Stobart Group Chief Executive Officer, William Stobart. "The Scania chassis is particularly well-suited to both types of operation and are well proven in service, which is why we continue to specify them for this purpose. We are looking forward to realising the benefits of the Scania Highline air-management system, and early indications are that the vehicles are performing extremely well."