News
Museum of London Seizes Chance To Display Boris Johnson's Water-Cannon Trucks
The Museum of London is looking to purchase parts of water cannon trucks controversially purchased by former London mayor Boris Johnson.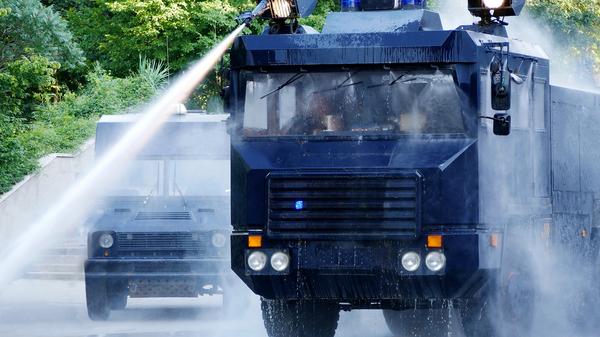 In 2014, Johnson - now an MP and former foreign secretary chose to purchase three water-cannon trucks from the German police. The purchasing choice was deemed by Johnson to be essential in order to bolster the capital's ability to control large crowds, but the decision was immediately controversial. The total cost of the trucks was around £320,000, with further refurbishments and improvements to the vehicles adding nearly £50,000 extra, a cost that many commentators felt was unjustifiable.
Unfortunately, the decision to buy the trucks became even more embarrassing for Johnson. Long-term Johnson adversary, Theresa May - who was Home Secretary at the time of the controversy banned the use of such trucks in England and Wales. The debacle was a political talking point for months, and now-incumbent mayor Sadiq Khan made selling the trucks a talking point during his campaign. Initially, the Director of the Museum of London, Sharon Ament, attempted to purchase one of the vehicles for display. However, the request was denied, as the original owners (the German police) stated that the trucks should only be sold to European police forces or civil protection organisations. When no such buyer was forthcoming, the trucks were eventually sold for just £3,675 each to a scrap-metal yard in Nottinghamshire at a loss of over £300,000 to the taxpayer. However, the Museum of London have retained their interest in the trucks, and are now said to be attempting to purchase selected parts of the vehicles for its collection.