Advice
London Bans Lorries For Cyclist Safety
One of the most significant problems on London's roads is the number of cyclists that are put in danger by large lorries. The response to this by London Mayor Sidiq Khan is that lorries in their tens of thousands that have poor visibility will be banned from the city roads by 2020.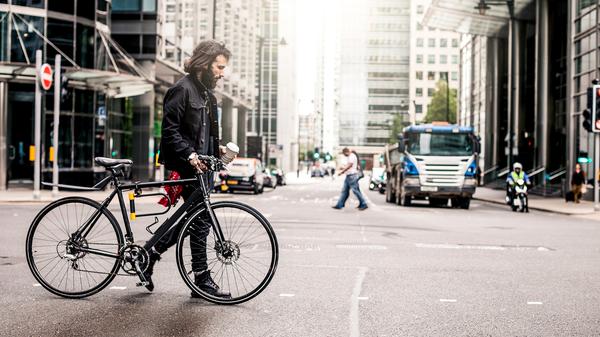 There is talk about the same happening in other cities such as Manchester, who have asked for their cyclists to be considered and lorries banned from the main city streets, too. Nick Hubble, of Greater Manchester Cycling Campaign, says the current spate of building work is bringing bigger vehicles into the city centre, and he also stated, "If these bigger construction trucks are deemed dangerous in London they should be deemed dangerous everywhere."
The promotion of cycling throughout London with the Boris Bikes and the new cycle lanes has meant that a big spotlight is being shone over cyclist safety. There has been calls for action from road safety campaigners against certain HGVs, especially those that are high-wheeled and therefore have huge blind spots where cyclists are concerned. Most people don't realise that lorries play a part in more than half of the deaths of cyclists in the Capital, and more than a fifth of pedestrian deaths on the streets of London are caused by lorries, too. Even though large lorries only make up 4% of the traffic on the road, they are a big concern. The plans that Mayor Khan has for London has been well-received by cycling groups, and HGVs and construction trucks will be given safety star ratings from 0 -5 by 2020. This is all based on the visibility of the driver. The more they are visible, the safer the cyclists are on the road. The aim is that by the end of 2020, any construction trucks with a high cab and big clearance under the wheels will be banned from the streets of the City. Within four more years after this, only trucks rated with three or more stars will be allowed in the City at all. Transport for London (TfL) and the Greater London Authority have decided that no more contracts will be signed with any trucks that bear a 0-star rating, and currently there are around 35,000 0-rated trucks on the road in London today. Overall, lorries in London have been connected to 58% of cycling deaths in 2014 and 2015, and 22.5% of pedestrian deaths. Mayor Khan said the safety evidence was clear, and he felt obliged to "take bold action" to better protect cyclists and pedestrians. "I'm not prepared to stand by and let dangerous lorries continue to cause further heartbreak and tragedy on London's roads," he said. "Our groundbreaking direct vision standard will be the first of its kind in the world, directly addressing the issue of lethal driver blind spots. I'm also proud that TfL will lead by example and will not use any zero-star lorries in its supply chain from the new financial year." A significant proportion of cyclist deaths involving lorries in London happen when the truck turns left across the bike, with the driver unable to properly see anything in a large area around the truck, or does not correctly check all their mirrors. Safety campaigns urge cyclists to stay away from the near side of lorries. However, bike lanes tend to filter cycle traffic by the kerb, and many deaths have happened when trucks have overtaken cyclists before turning across them. The London Cycling Campaign welcomed the move. "Pedestrians, cyclists and drivers and operators of HGVs all stand to gain if modern designs with minimal blind spots become the norm for on-street use – no one wants fatalities and life-changing injuries to continue to happen," said Tom Bogdanowicz, its senior policy manager. However, the Road Haulage Association said the plans were unfair. Its chief executive, Richard Burnett, said: "Lorries, including construction vehicles, play a vital part in the economic life of London. Without them, the capital's businesses would grind to a standstill. Will car drivers ever learn to share the road with bikes? The haulage industry would be affected with such big changes given that London is a bustling city that requires HGV and construction trucks to be present for builds. "We want to bring balance to the argument. We're not convinced these measures are the solution. Improved visibility isn't going to sort the problem alone." Construction trucks are seen as a particular safety issue, and with the new plans rolling into London, there may be more plans to include other cities later on.