Advice
How truck finance can grow your business
If you're looking to grow your business, there's every chance that some form of external finance might come into the equation. We are here to explain your options…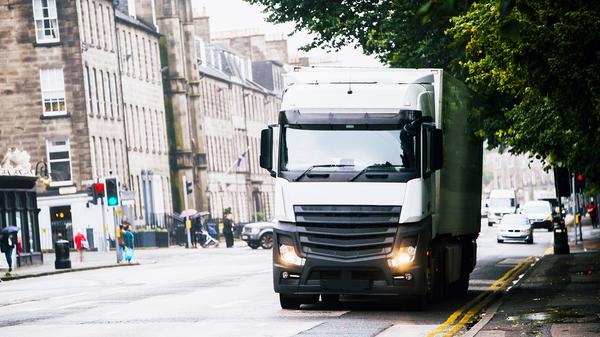 Whereas your options were once pretty much limited to a generic business loan from the bank, you can now get specific funding tailored to a whole range of requirements – and truck finance is a perfect example of this.
Maybe getting a new truck is key to the growth of your business. Perhaps you're just starting a new firm and you need a truck. Maybe you need an additional truck so you can take on new business or break into new territories, or it could simply be that your current vehicle is old, unreliable and costing you time and money. So how do you go about financing your truck? One option of course is to buy it outright, but you might not have the money needed to do that, or you'd prefer not to have it all tied up in one go. For some businesses, truck finance may be an option.
What is truck finance?
Truck finance is a form of asset finance – a particular type of lending designed specifically to help businesses get the equipment/tangible assets they need.
Because it's linked directly to the item (i.e. if you can't keep up with the monthly repayments the lender has the right to claim the truck to recoup their investment), it can be much easier to secure asset finance. The asset essentially gives the lender a clear security on the loan. It comes in all shapes and sizes and is available for pretty much any type of plant, machinery, vehicles and equipment. Truck finance, and vehicle finance in general, is one of the most popular forms of asset finance as they naturally lend themselves to this solution.
Options for financing your truck
Although there are a range of options available under the umbrella term of truck finance, it essentially comes down to two categories: hire purchase or truck leasing.
Hire purchase
This is simply buying the truck in instalments over a set period of time. You get your truck on day one, then pay the lender back through a set monthly payment over a number of years. Once you've repaid the loan amount (and the interest) the truck is yours to keep and you'll have one less bill to pay.
Tax wise, it will appear on your balance sheet from the outset and you may be able to claim tax relief on the interest. All the responsibilities of ownership, such as maintenance and upkeep are also yours from day one. Remember it's likely that you'll have to put down a deposit and pay the VAT upfront.
Truck leasing
This is more like renting the vehicle. You'll pay a monthly cost to be able to use the truck for a set period of time. Once that period's over, you'll often get the choice of paying the lender a lump sum to buy the truck outright or getting another new truck and extending your leasing period.
One of the great benefits of leasing is that you get to use a brand-new vehicle, and often the cost of servicing and repairs is included in the agreement. Plus you get the option to switch it for a new model every few years. In tax terms, this is classed as an operating cost and monthly payments can be offset against taxable profits.
Finance lease
For the best of both worlds, there's also something called a finance lease which is essentially a hybrid of leasing and hire purchase solutions. You lease the truck for the agreed term but then have the option of buying at the end for an amount determined by the truck's value minus what you have already paid for it.
Final thoughts
This is an overview of some of the options that may be available to you for buying a truck for your business. Truck finance in general is great for funding growth because it protects any savings you might have; you can budget for the set monthly repayments and the investment is linked specifically to that item. Each truck finance option has various pros and cons and different terms and conditions. The best solution for you will depend very much upon your circumstances, the future of your business and specifically what you need the truck for.
Conrad Ford is Founder and CEO of
Funding Options
, Europe's leading online marketplace for business finance. Funding Options helps businesses find the right funding for their situation. Whether they want to grow, they're fighting for survival, or simply need to pay a tax bill,
@FundingOptions
is helping the small walk tall.