News
Finnish haulier uses creative flair to help driver retention
Finnish haulier and managing director of Kuljetus Auvinen, Miks Auvinen, knows the difficulty of finding and keeping good drivers. Searching his own solution to retention woes, he has created his own successful model for reducing staff turnover - his 460 kW Actros 2663 "Lowrider" show truck.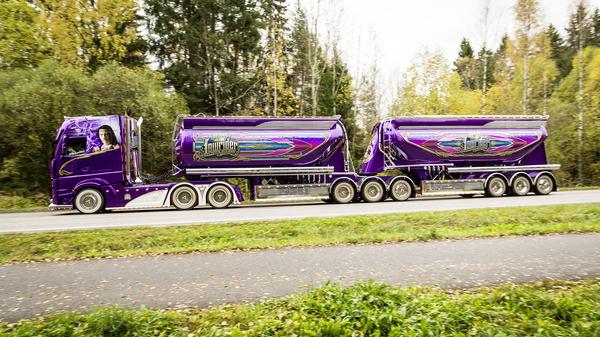 Auvinen has put considerable effort into has converted his Actros 2663 semitrailer with two silo trailers, turning it into a driver's dream , with help from his own professional driver Arto Simola. Simola has been with Kuljetus Auvinen for three years now.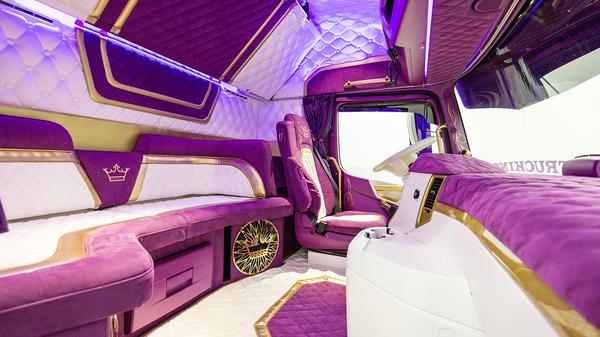 Kuljetus Auvinen is a family-run company that operates from their headquarters in Helsinki, providing a range of transport services but primarily working in silo transportation. The conversion of the Actros 2663 into the "Lowrider" has taken over 6000 hours of work. Every detail is striking, including a cockpit covered by purple velvet, complemented by smooth white leather.The completion of the initial concept and getting it to the stage of the first test drive took a year alone. The cost of the materials required to create the purple driving dream came in at around 450,000 euros. But for Arto Simola, the real value lies in the privilege of having probably one of the most unusual workplaces in the world.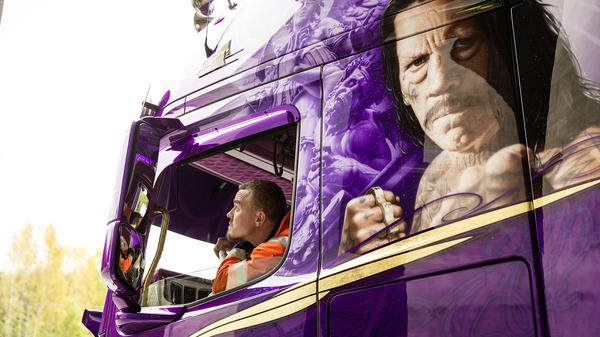 Managing director Mika Auvinen has become well-known throughout Finland, as well as amongst drivers throughout the world, for his passion and enthusiasm for show trucks. Since its conversion, the Actros "Lowrider" has received seven awards in Finland and Sweden already.
See used Mercedes-Benz for sale in our classifieds.