News
Andrew Jamieson Comes 'Full Circle' at Mercedes-Benz
After 25 years since his last job at Mercedes-Benz, Andrew Jamieson returns as the new Managing Director of Dealer Intercounty Truck & Van with an opportunity to renew his association to the well-known brand.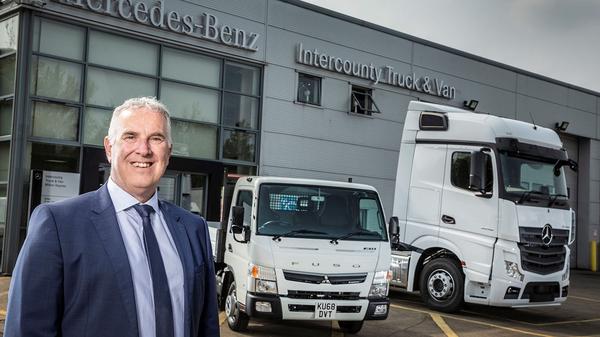 Andrew said, "I'd been pretty successful and achieved a lot with my previous employer, but realised that the most enjoyable phase of my career was the eight years I spent running a dealer group – that's because you have more freedom in a privately-owned enterprise, and can make things happen more quickly."
"So I was looking for a fresh challenge outside the corporate environment. I was born and bred in Milton Keynes, and have lived there all my life, while I guess it was inevitable, given the time I spent working for Mercedes-Benz all those years ago, that I should have retained a certain affection for the brand. All of which meant that when the chance to join Intercounty Truck & Van arose, I knew immediately that it would be the right move for me. Intercounty Truck & Van has some first-class facilities and a fantastic team of people." Andrew will be heavily reliant on Darren Price, the new Group Aftersales Director that also joined recently. Together, the two will play key roles in the Intercounty Truck & Van management team.