Advice
An Auto Trader Trucks Guide to Truck Insurance
Seeking the appropriate trucks insurance policy can be difficult, this guide hopes to help clear things up for you so that you can make an informed decision when purchasing your cover policy.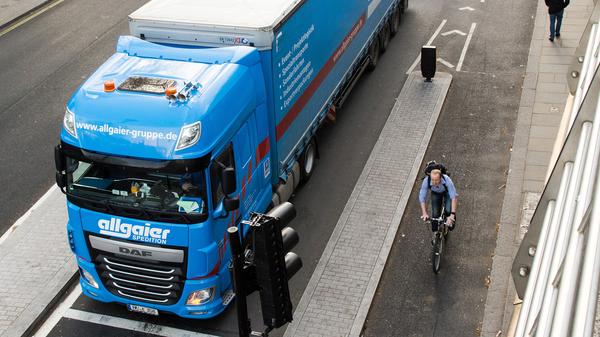 Words by: Auto Trader
Published on 20 March 2019 | 0 min read
It's important to understand the various policies available and you also need to have an insurance policy regardless if you plan to drive it or not unless it has been registered as an off-the-road vehicle. However, due to how HGVs work and their highly specific purposes, it's important to look for a dedicated policy that suits your individual needs or that of your business. Factors such as the number of drivers that will be using the truck and the types of goods that you transport will play a role in what type of insurance policy you take out and this can get rather complicated depending on your needs.
Without further ado, let's take a look at some helpful advice to help you choose the right type of truck insurance for your needs.
What Counts as a HGV?
In the world of truck insurance, the term HGV doesn't have a standard classification. Whether it's by the weight or the use of the vehicle, each insurance company will have a different definition of what they consider to be a HGV. As a result, HGV policies will all differ, hence the importance of searching around for the right plan for your needs.
For instance, owners of large specialist trucks may need to search harder and further for a policy that covers their needs, but those with smaller trucks may have more options available as long as their vehicle is counted as a HGV by the insurance policy. In some cases, your vehicle could be counted as a different type of vehicle by the insurer and you will have an entirely different set of options available to you.
Possess a HGV License
One of the first steps to take is ensuring that your drivers hold the professional driving qualification required to operate a HGV. This is known as the Driver Certificate of Professional Competence and is awarded to those who pass a series of tests and also undergo 35 hours of mandatory periodic training every 5 years in order to keep the qualification. A goods vehicle operator license may also be required depending on the needs of your business and what it demands of the drivers.
Main Types of Truck Insurance Available
Much like for your regular car, trucks have several different cover options.
Third Party Only truck insurance (TPO) is the lowest level of insurance required and it covers the liability for injury to others, damaged to third-party properties and also liability while towing a caravan or trailer. As the most basic cover option, this is often the cheapest.
Third Party, Fire and Theft truck insurance (TPFT) covers the same things as TPO but also includes fire damage, theft of the truck and also damage that is caused to the truck during an instance of theft.
Comprehensive truck insurance is the most expensive and extensive form of cover for your truck. It includes everything that a TPFT insurance cover offers but also includes loss or damage to the truck, accidental damage, windscreen cover and also medical expenses.
Once your insurance policy has been chosen, there are additional add-on options that could benefit your use case. For example, you can add insurance for hazardous goods, goods in storage, like-for-like replacement for non-fault incidents, cover within the EU and also the deterioration of goods.
Telematics Truck Insurance
Telematics policies make use of a mobile phone app or black box in your truck in order to calculate insurance premiums based on how you drive. This is becoming a popular option even for regular car insurance that can help you lower insurance costs and is often picked when larger fleets of drivers are involved because it can be used to monitor the performance of individual drivers.
Cover for Hazardous Use Cases
HGVs that are used to carry hazardous goods or operate within hazardous environments will need an extension cover on top of what is already covered. This isn't something that all insurers cover, so make sure you speak directly to them before taking out your cover. Hazardous goods usually implies cargo such as explosives, flammable matter, toxic substances, oxidising substances and radioactive materials.
Fleet Insurance
Insuring your entire fleet of HGVs can be far cheaper and more convenient especially if they all fall under the same use cases. If you have multiple HGVs that each serve different purposes then it may be possible to take out several fleet insurance policies if you have a large number of vehicles. Each insurer will require you to meet a different set of criteria such as the number of vehicles required before it's considered a fleet (this can often be as low as two) and there will most likely be a limit to how many trucks can be included in a fleet.
Reducing Truck Insurance Costs
HGV insurance can be lowered much like typical car insurance. For instance, purchasing fleet cover instead of single truck cover can help you cut the cost of insurance across your entire fleet. There are also cost reductions for insuring drivers with clean records, and you can also make employed drivers responsible for their own excesses. You can also install cameras in each truck to lower insurance costs since they will be able to determine liability should an accident occur, and having a safe place to store your vehicles when they are not in use will also help to cut the costs of truck insurance. Lastly, shopping around and speaking to different insurers will give you a range of different prices.