Advice
5 Reasons To Become A Truck Driver
Looking for a new career? Have you ever considered being a truck driver? When you consider the number of companies out there that require people to be on the road, you can pretty much guarantee that you will never be out of a job if you train as a truck driver. Not only is it a far cry from the standard 9-5 routine, but it's also a career that gives you a level of control that you can't find with many other positions.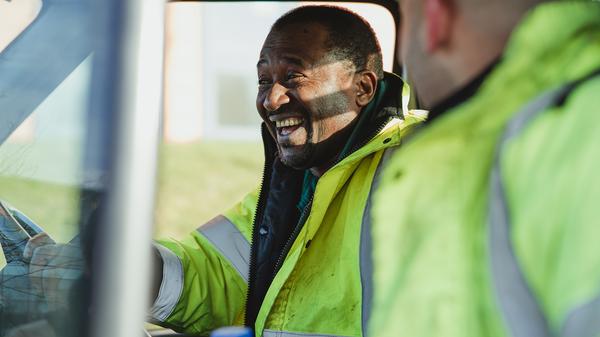 In the UK alone, there is a massive shortage of qualified truck drivers with estimates showing that there are at least another 60,000 drivers required on the road. The worst part is that this number is expected to further rise, with even more people needed to train as truck drivers to meet the shortfall. The haulage industry is not an industry that is going anywhere, and there will always be companies that are willing to train you and help you to build your experience as long as you have a driving licence.
With all of that in mind, it could be your new start in 2019; retraining as a truck driver could change your career outlook completely, but you need to know more! So, let's take a look at the top five reasons that you should consider becoming a truck driver.
1. There's No Shortage Of Work
With the number of jobs on the road being so high, there will always be a company out there willing to snap you up. More businesses pop up every day, which means that the haulage industry is really under pressure to bring in more drivers. Your skills are in high demand, so why not take a piece of a career where you could be coveted?
2. Ongoing Training
To be able to get your HGV licence, you need to pass a series of defined steps. This includes a medical test, theory test in the same way you do when driving a car, practical training and driver CPC training. You can also take on additional training to get your Advisory Dangerous Goods by Road certification which allows you to take on more as a driver.
3. High Earning Potential
It's a role in high demand, which means that you can really increase your earning potential by training in HGV driving. You can earn more than £30,000 a year as a driver, depending if you are employed or working for yourself. There are also other benefits available depending on the company that hires you and the length of time you've been there.
4.Set Your Own Hours
Everyone loves workplace flexibility, and as an independent HGV driver, you can set your own hours. You can even set your own location if you need to move within the country.
5. Chance To Travel
When you're stuck behind a desk, you don't get to see anything but the four walls of the office. As an HGV driver, you get to see it all and go anywhere, choosing the routes and earning money for doing all of that.