Best Of
5 Best Scania trucks
Whether its trucks are delivering cargo across the country or supplying local businesses, the Scandinavian firm Scania is a familiar fixture in the UK trucking industry. In this article, we'll be taking a look at some of the best Scania trucks of the past few years that have stood out in a crowded marketplace for their performance, design and innovation.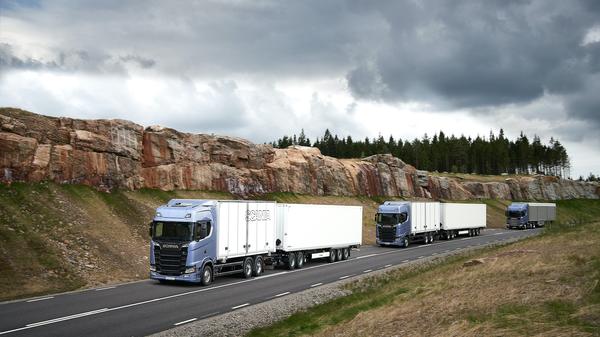 Words by: Auto Trader
Published on 7 September 2020 | 0 min read
1. The R series
The R Series was restyled and improved in 2010 when it received both technical and style enhancements. The Scania R Series was well received, and was even selected as the International Truck of the Year for 2010. The truck comes in four cab arrangements including low, normal and high sleeper cab and low day cab.
Example: The R 450
From a working viewpoint, the R 450 is a fine truck that uses a 13-litre 6-cylinder engine that makes use of both exhaust gas recirculation (EGR) and selective catalytic reduction (SCR) to help lower emissions.
The R 450 has a Euro 6 engine, which Scania claims is even better than its previous Euro 5 engine, and it offers 12,740cc. This tractor unit comes with a 6x2 axle configuration and 2-pedal opticruise transmission and a pulling capacity of 44 tonnes. Browse Scania R-Series trucks,
here
.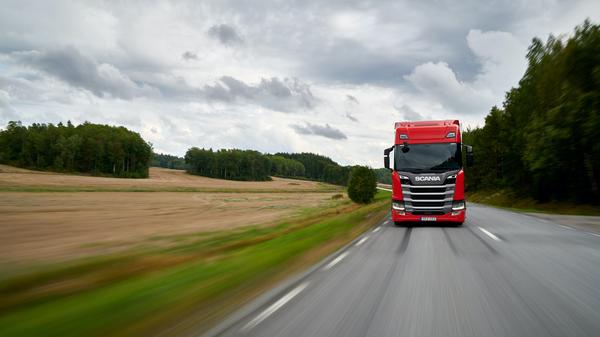 2. The P-Series
Scania's P-Series trucks have been purposely designed to tackle the harshest operational environments, with the frontal elements providing the most robust protection for those often-vulnerable components.
For the driver, there are modern exterior and interior lockers, which offer a choice of storage choices. The P-Series also offers much lower boarding steps than other similar types of cabs that Scania offer. Fundamentally, the P-series is well-matched to building industry applications, specifically those areas where the driver is required to repeatedly climb out of and into the cab. This truck offers the broadest cab selection in its category with six different configurations including one short cab, three sleeper options and two day cabs.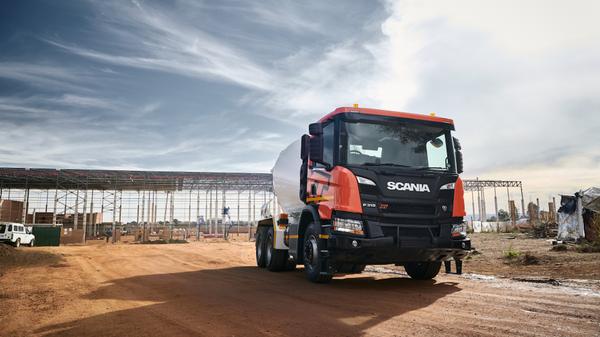 Example: The P-310
The P-310 is one of the best of the P-Series, especially if you are looking for a comfortable ride from a truck that delivers powerful traction and low emissions. Its 12,740cc engine offers 450 BHP and it can pull 44 tonnes, making it ideal for both long and short haul work.
Browse Scania P-Series trucks,
here
.
3. The S-Series
The S-series has been designed with many new features, including exterior lockers, a whole new interior layout and better aerodynamics to name just a few.
The S-Series also comes with Scania's tried and tested opticruise transmission, but they have tweaked this on the S-Series so that shifting times have been cut by a noticeable 45 percent.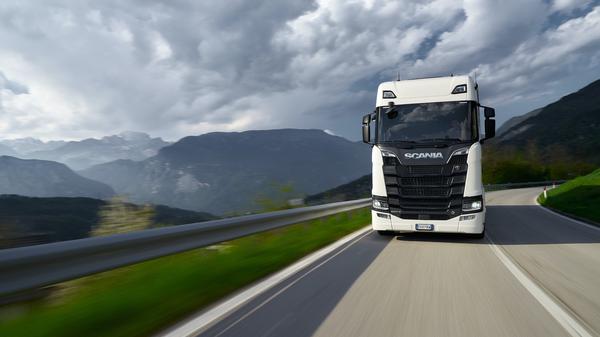 Example: The S-580
The S-580 comes with a 6x2 axle configuration and its 16,353cc engine delivers a towing maximum weight of 44 tonnes and 580 BHP, and comes as either a standard or high sleeper version, making the S-580 one of the best long haul trucks on the market today.
Browse Scania S-Series trucks,
here
.
4. The G-Series
If you are looking for something a bit smaller than the R-Series but bigger than the P-Series, then you should take a closer look at Scania's G-Series of trucks. Powered by either a 9 litre or 13 litre 6-cylinder inline engine, the G-Series comes in four variations that makes it ideal for a variety of roles.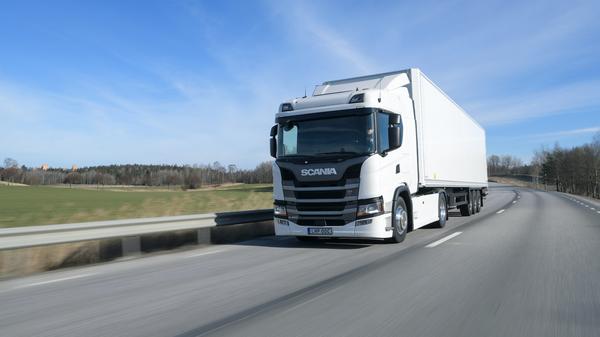 Example: The G-450
This middleweight contender is an ideal truck for those who are looking for a truck that gives excellent fuel economy, low emissions and a comfortable interior. The 12,740cc Euro 6 engine is no slouch offering 450BHP. It can easily handle loads up to 44 tonnes with no problem and comes with 2-pedal, 12-speed opticruise transmission.
When it comes to safety features the G-450 comes with several safety measures fitted as standard including advanced emergency braking, lane departure warning, active cruise control and side curtain airbags for both driver and passenger. Browse Scania G-Series trucks,
here
.
5. Scania P94
At the less costly end of the truck market is the Scania P94. Although this truck has been around for several years now, if you are looking for a reliable used truck and are on a tight budget, then you should give the Scania P94 a closer look.
This is a versatile little truck that is available in several configurations including flatbed, curtainsider and beavertail, and there are even more variations out there. For the driver, the P94 comes with either a day cab, or low and high sleeper cabs, making this an ideal long and short-haul truck that can handle multiple applications. It comes in various engine sizes and is capable of pulling up to 26,000kg. Browse Scania P94 trucks,
here
.
Browse all our new trucks here
.