Guide
What's a plant engineer and how do I be one?
The UK construction sector is worth more than £64 billion and employs over 2.2 million people. It's an enormous industry and an excellent place for many people to find productive and enjoyable employment. Firms in the industry regularly need plant engineers. But what is a plant engineer? And how do you become one? Let's take a look.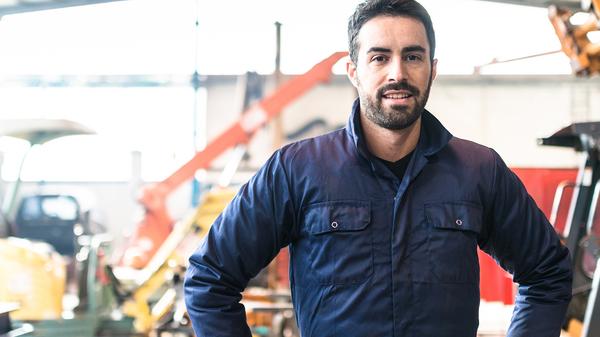 Words by: Auto Trader
Published on 2 August 2019 | 0 min read
This article is part of the Auto Trader Plant Getting Into Construction series.
What Is A Plant Engineer?
A plant engineer is somebody who installs and repairs machinery and parts. You may be asked to fix a broken piece of equipment, figure out what's going wrong with parts through testing, and develop more robust production processes in manufacturing departments.
The role of plant engineers can be broken down into the following categories:
Maintaining equipment
Plant engineers are specialists who help construction companies get as much value as possible out of their equipment. If there's an issue with plant or equipment, then it's the job of the plant engineer to repair it, create a maintenance schedule, and look for ways to prevent the same issue from cropping up again in the future.
Installing equipment
Firms need people with the expertise to install hardware and test machinery to make sure that it fits into the company's current workflow.

Liaising with others to solve problems
Plant engineers not only identify and fix issues as they arise on the construction site but also work to solve problems at the source. If you become a plant engineer, construction firms will expect you to liaise with external suppliers and work with them to solve problems with their products, processes or equipment design.

How Do You Become A Plant Engineer?
Becoming a plant engineer can be a potentially lucrative career. Those new to the role can expect to earn anywhere from £25,000 to £30,000, depending on location. People with more experience can make between £30,000 and £40,000. And those in senior roles can make up to £50,000.
Unfortunately, it's challenging to walk into a plant engineer role without qualifications: employers will usually insist that you have a degree in a related field. Most people working as plant engineers today have a bachelor's degree in engineering of one kind or another, including nuclear engineering, mechanical engineering, and aeronautical engineering. Although you might not use all of the skills you learn with these qualifications, employers prefer that you have a degree than not - it's an indication of your level of educational achievement. Becoming accredited with a professional body can help too. If you have accreditation from the Institution of Mechanical Engineers, you can upgrade your status to chartered engineer int he future, boosting your earning potential.
Conclusion
Becoming a plant engineer without any qualifications is possible, but you may have to work towards a higher degree while on the job and accept a lower salary. However, once you're fully qualified and in a good company, it can be a lucrative and rewarding career. Have you considered becoming a plant engineer?