News
Teen Lands Dream Job, as Operator of Brand New JCB £100,000 Excavator
Blair Hughes was a 17-year-old with a dream; to operate machines. His wish was recently granted after landing a dream job with Glasgow-based Clearwater Group, the UK's leading waste management provider that offers waste treatment, management and plant hire services to local authorities, commercial businesses and industries.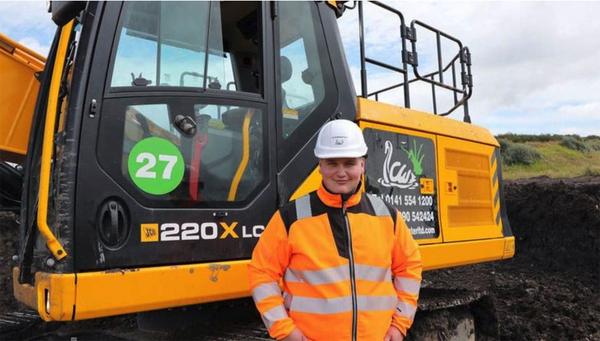 Blair finished school and went straight into his new job at Clearwater, where he now operates a new generation of JCB X-Series excavators which launched with positive reviews following a hefty £110 million investment into the project. The company is supporting him through CPCS operator courses for excavators, ADTs, wheeled excavators and forklifts. Blair is one of the lucky first to operate the new JCB 220X Model and plans to uphold that responsibility with pride.
Blair said that he had "always wanted to be a plant operator", and this prompted him to jump at the chance of joining Clearwater as soon as he could. Once he proved that he had a good work ethic and skills, the leadership at Clearwater gave him the chance of a lifetime. He says the JCB 220X is the "best machine I have driven". He also stated that it was smoothest and most powerful machine he's operated, adding on that the cab is also very comfortable. He ended by saying that if he was to ever purchase his own machine, the JCB 220X would be his first choice. Blair is currently working with the machine at a landfill site near Grangemouth. There, he performs a variety of excavation duties such as loading articulated dump trucks for transporting soil across the site.