Guide
How to secure the future of your business' fleet
When the effect of the financial crisis began to bite for Britain's construction industry, the situation threw into sharp relief the importance of maintaining a suitable fleet size. With major construction projects across the country being mothballed, businesses were forced to take stock of their plant requirements and make urgent decisions with regard to rationalising fleets in order to create efficiency savings.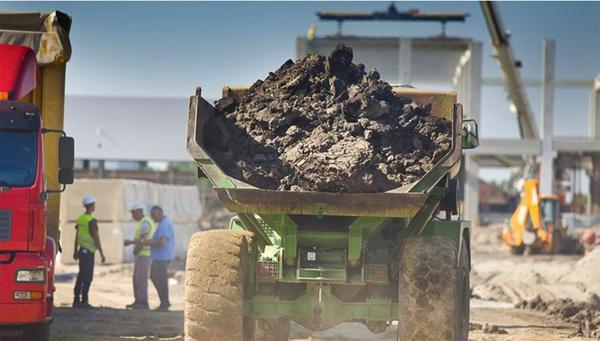 Figures released by the Office for National Statistics on November 13 showed that in the third quarter of this year, from July to September, UK construction industry output decreased by 2.2 per cent compared with the previous quarter. With the correct management of fleet sizes still a major issue for construction companies, plant manufacturer CAT has highlighted five important factors for businesses to take into consideration.
Tracking equipment costs
Accurately tracking key operating costs for each piece of equipment is a vital for companies that want to submit competitive bids as part of the tendering process. You need to know not only the equipment you have at your disposal, but precisely how much it costs you to own and run. Everything from fuel and insurance to tyres, maintenance products and depreciation all need to be accounted for. Calculating incomplete equipment costs could see you win the work but fail to end up with a suitable margin. Overestimate those costs and it's unlikely your bid will be successful.
Monitoring equipment availability and usage
According to CAT, it's also important to analyse cost-per-hour while a machine is in use. Businesses need to calculate how many hours a piece of machinery was available for, as well as how much time it actually spent in use. The result will provide a clear indication of the machine's efficiency level when allocated to a particular job. Would the firm be better off moving idle equipment to a job site where it could be put to use and increase productivity?

Tracking fleet usage over a longer period
Firms also need to monitor their fleet efficiency over the course of a number of projects and question whether machines are being properly utilised. What actions could help to boost efficiency? Would it be better to have one piece of equipment being put to use on a more regular basis than have two items used much more infrequently? What effect would this have on the firm's ability to upscale quickly?
Equipment rental
Businesses that have to regularly deal with the effects of a fluctuating order book may benefit from selling under-utilised machines and instead renting equipment as and when necessary. Each construction firm is different but for some, renting machinery on an ad-hoc basis could result in attractive cost savings.
New technology
Making full use of available technology can be no end of help when it comes to collecting and processing equipment data. Vehicle telematics technology can ensure that data is accurate and is made available as quickly as possible, leading to informed business decisions.