News
"A Shocking Indictment" – Construction New's Report On Modern Slavery In The UK
An investigation by Construction News into modern slavery has been called a "shocking indictment" of worker exploitation by Diane Abbott, Shadow Home Secretary.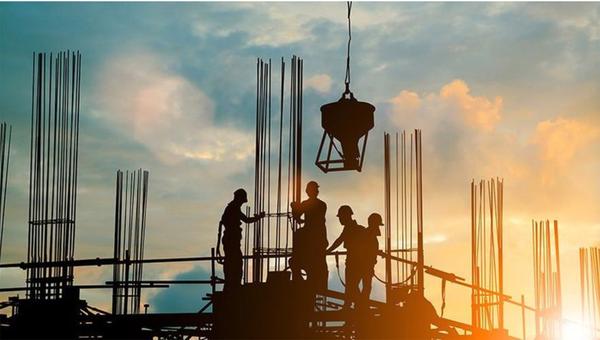 The comments come as a response to CN's report, which can be found
here
. The report features several stories directly from those who have been caught in modern slavery, as well as advice on how to spot the signs of modern slavery. It details how many people arrive to the UK looking for work, only to be forced to take on risky jobs from not only those willing to take them from pick-up points, but also from mainstream businesses.
Ms Abbott said "This report is a shocking indictment of the exploitation of workers. The government is not doing anything like enough to enforce either our laws against modern slavery, or even more basic laws protecting the minimum wage or health and safety at work." Abbott claims government cuts to public services across the board may have some potential impact on the issues explored in the investigation, stating that "all the agencies that could be tackling these abuses have had their funding slashed since 2010, including the police, who have lost 21,000 officers due to Tory austerity." The comments from the Labour shadow home secretary came in advance of a private members' bill tackling modern slavery, which is currently progressing through the House of Commons. Sponsored by Conservative Peer Lord McColl of Dulwich and Iain Duncan Smith, it began in the House of Lords, and is currently scheduled for a 2nd reading debate in the House of Commons on 25/01/2019. The legislation is designed to provide security for victims of slavery offences, making it easier for agencies to help during prosecution in an effort to raise conviction rates of those involved in modern slavery. During Construction News' investigation, they discovered that there an issue with reluctance amongst the victims during the prosecution process. Many victims of exploitation who were interviewed were concerned that these prosecutions could get in the way of their ability to support their own families. As a result, the legislation proposes that victims of exploitation should receive a year's support and resident permit. Kate Roberts, Head of Office for the Human Trafficking Foundation, supports the bill, saying "For those who are able to work this could mean support into decent employment and an end to the hopeless cycle of exploitation." In the meantime, the Home Office has announced plans to correspond with over 17,000 businesses throughout the month on their responsibility in tackling modern slavery internally. For instance, businesses with more than £36 million in turnover are required to publish a statement on modern slavery, but the reality suggests that only 60% of them do. "It is horrible to think some of the goods and services we buy could have been produced by someone forced into modern slavery," stated Victoria Atkins, Minister for Crime, Safeguarding and Vulnerability. "This is abhorrent and as global leaders in the fight against modern slavery, we will not tolerate it."