Guide
5 Reasons Why Working In Construction is the Best!
Looking for a new career? Have you ever considered working in construction? When you are ready for a change in career, construction should be something that surfaces in your mind. It's one of those industries that is open to anyone looking for it, and it doesn't discriminate against anyone who is interested!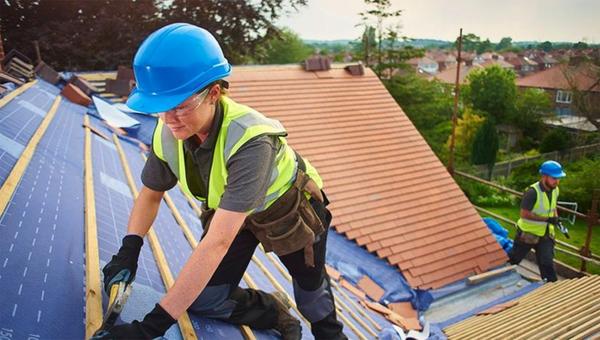 In the UK alone, the construction industry pulls in around £90 billion a year, and yet it's one of those industries that is layered in rumours about rogue traders. The good news is that this isn't the norm, and the industry is filled with some of the world's leading employers. So, let's look at five reasons for working in construction is excellent!
1. There Is Always Going To Be Work
Construction isn't just about bricklaying. It's about engineers, electricians, architects, estimators and more coming together to ensure a project goes off without a hitch. The construction sector needs more people; those willing to lay the bricks and others willing to plan how those bricks turn out. There are currently around 3 million jobs available for those who want to work in construction, and there is a skills shortage, which means that you will always find work!
2. Instant Results
Construction is one industry that you can watch your progress while you're at work. The satisfaction that you get watching your work grow and transform in front of you is something that you can't find in any other industry.
3. Every Day Is Flexible
There's no boring 9-5 involved in construction. You could be working on new and exciting challenges, and everything changes from project to project. If you're working for yourself, you get to set most of your own hours and even with an employer, your days will never look the same!
4. Constant Learning
As you work your way up the construction ranks, you'll always get to know new ways to learn about the role you are doing. There are so many avenues to go down, and before you even get into construction, there may be courses and tests you need to take depending on the pathway you choose. Some people can learn the ropes on the construction site in apprenticeships; others head to uni for further education in engineering or architecture degrees. There are so many routes into construction that some careful research is required!
5. Benefits Aplenty
Construction workers earn a decent basic wage with overtime also paid for most. There are avenues to start your own construction biz so that you can make money that way, too. As there are more than fifty trades involved in construction, the hourly rates and annual salaries do vary greatly, but they usually come with great benefits packages, too! While money isn't the be all and end all, it's essential to know you have a secure future in the industry you choose. Construction is one such industry where you can grow your wealth and climb the ladder to success.
Take the time to research the industry, and you'll be successful in construction!