Advice
Where's best to buy your milk to support farmers?
In recent weeks Britain's supermarkets have begun making fresh promises with regard to sustainable pricing models for milk and dairy products, and there are a host of new initiatives aimed at ensuring UK farmers get a fairer deal.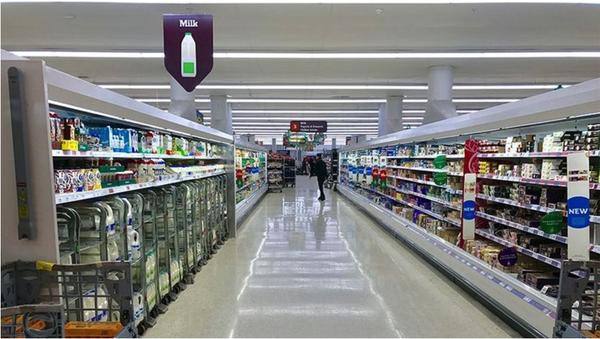 The issue has hit the headlines on numerous occasions and shoppers have become more vocal about their desire to see dairy farmers paid a fair price for their milk. More than 38,000 people have signed up to the Facebook page 'I'm Happy to Pay More for Milk', while more than 50,000 people have signed a petition calling for the government to introduce a minimum price that industry buyers pay to farmers. Milk prices have plummeted over the past 15 months and figures released by the Food Standards Agency show the number of registered producers in England and Wales slipped below 9,700 this month.
Buying direct
Buying milk direct from a farmer, typically via a farm shop, is arguably the best way to ensure that you're doing everything possible to support individuals at the coalface. Track down independent dairies and delivery firms such as Moo Fresh, which delivers in Birmingham and throughout the Midlands.
Major supermarkets The convenience of purchasing milk and dairy products from supermarkets and national retailers such as Asda, Morrisons, Tesco, The Co-operative and Sainsbury's makes these businesses the first port of call for the majority of consumers. However, there can be big differences in terms of how these stores source their milk and how much they pay. According to a report by the BBC, around a tenth of dairy farmers have direct contracts with national retail chains. Tesco is one such firm, satisfying its liquid milk and cream requirements via the Tesco Sustainable Dairy Group. Some in the industry argue that these contracts are too generous and have acted as a barrier to greater efficiency. Other farmers sell their milk to co-operatives. Arla is one of the major farmer-owned co-operatives that's supplied by more than 12,000 producers across Europe.
New initiatives
Various retailers have announced new initiatives and fresh pricing strategies in recent weeks, all aimed at helping to ensure the UK's farmers get a better deal. Morrisons is to introduce new lines of milk and cheese at the start of October which will have price premiums of 10p and 34p respectively – money that will be returned to its supplier. In addition, the supermarket is now paying a minimum base price of 26p per litre for all its liquid milk.
Asda, Aldi and Lidl have also all confirmed an increase in their supplier prices and will now pay 28p per litre for their liquid milk. Discussions between farming groups and retailers are ongoing with regard to initiatives relating to other dairy products. Morrisons has confirmed additional support for dairy farmers working within the cheese industry, while Tesco has announced that from March 2016 it will cease using imported German milk to create its own-brand yoghurts. The company is also focussing on creating simpler labelling to allow consumers to identify a product's country of origin.
Tough decisions facing consumers
For consumers wanting to make the right ethical choice and support UK farmers when buying milk and dairy products, there is no simple answer. However, the pressure being put on retailers appears to be having a beneficial effect on the amount of money farmers receive. Careful research and label checking will be key for consumers as product offerings and supplier contracts evolve over the coming months.