Guide
What to expect at the Croptec Show 2018…
Here we provide all the details you will need to attend the Croptec Show 2018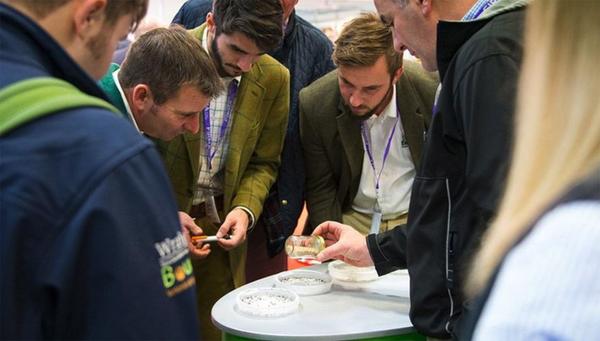 Where is the Croptex Show 2018?
East of England Showground, Peterborough. If you are going in the car and using a SAT NAV, enter PE2 6HE.
When is it taking place?
Wednesday 28th & Thursday 29th November 2018, from 08:30 – 16:30.
How easy is it to access?
Very easy access off the A1, although making an early start is recommended, with the first seminars starting at 9.00am.
Is there parking at Croptex Show 2018?
Ample parking is available on site.
Is this an indoor or outdoor show?
The event is predominantly based indoors with seminars set-up in a seated format
What should I wear to the Croptec Show 2018?
We suggest you wear comfortable warm indoor clothing, take a winter coat as some machinery exhibitors are placed outdoors.
Check the weather forecast on the day for the potential of showers or early frosts.
How much is it to attend?
The Croptec Show 2018 is free but you need to pre-register on-line, via the event website.
It takes no more than 5 minutes to complete and asks similar information as for any other agricultural event. You will need an email account to receive your ticket details and you will need to print your ticket before you arrive.
Who is the event for?
All farmers and growers who have budgetary responsibility for cropping regimes, agrochemical inputs, machinery, soil management and application of precision farming practices. Both days include a varied seminar programme which visitors can preview from the website. These cover subjects ranging from;

How to manage and adapt farming practices in response to the UK Governments future agricultural policies
What defines a healthy soil profile?
Crop establishment techniques, machinery and updates on seed breeding programmes
Developing a greater understanding of weed control and disease resistance in crops
Managing arable inputs, both mineral fertilisers and organically produced material
In addition, there are static exhibits from the UK's mainline agricultural equipment manufacturers and data handling software providers with links to crop mapping systems. There are also representatives from grain drying, handling and sampling companies.
What should I bring along?
Don't forget your NROSO and BASIS account details to credit points. Essentially the event is a data-driven forum, therefore having to hand "headline" statistics from your farming business is highly recommended, such as;
Your top performing cereal varieties over the past 3 years
If you have any machines due for replacement
How far down the "plug and play" journey are you?
Cultivation practices and costings
Your diesel consumption per hectare from seeding establishment through to combining?
Weed profiles and action you have taken to tackle them. If have been successful, could you share why?
Some questions for the seminar speakers
We hope you found this guide useful and have a great time at the Croptex Show 2018.