Advice
Top tips to stop your farm machinery from being stolen
Wondering how to your farm machinery safe? Here is our guide to the best options...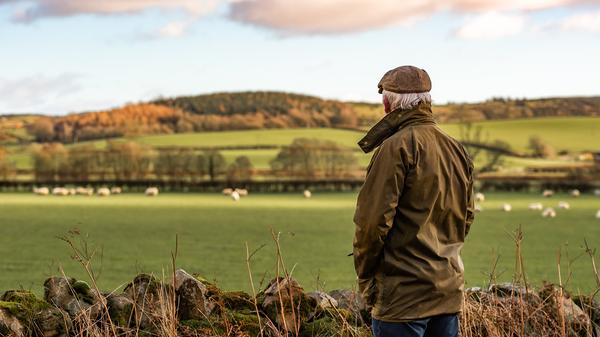 Advice For All Vehicles
If you have vehicles you need to make sure that they are locked inside a garage. You should also aim to ensure that there is a high level of lighting around the outside. Make sure that you have a record of serial numbers for these vehicles too. Keys should be kept hidden and out of reach from potential criminals on the property.
It's also worth thinking about theft when you buy or sell a vehicle. Do make sure that a buyer is actually interested in a purchase. As well as this, you need to make sure that you are being careful when you make a purchase yourself. Always check that a record of a vehicle is accurate to ensure that it isn't stolen property. The good news is that Auto Trader work hard to make sure stolen vehicles don't even make it onto the website.
ATVs And Quad Bikes
These are two of the main targets for thieves and typical criminals because they are small and can be easier to steal. Thieves may even take them from inside a building like a farmyard. If you want to avoid the theft of smaller vehicles like this, then you need to make sure that you get a chain or lock. These should be approved by Secured By Design. This is a police approved product scheme that will give you the best chance against criminals. The key thing is to not to make it too easy for the criminals. You need to make sure that the keys are never left in the ignition and that the vehicle is secured to the ground. This will act as a deterrent. Anything that makes it harder for them to access the vehicle or leave such as a locked gate is worth considering.

Tractors
It's common to think that tractors aren't going to be a target for theft. After all they are both large and slow. You might also assume that criminals are going to target expensive options. Well, unfortunately, tractors are a target and older vehicles have become more favored because they are less conspicuous. There's also a lot of tech inside these vehicles that is going to be valuable on the black market.
But don't worry there are simple ways to make sure that your tractor is protected from this type of danger. Make sure that your vehicle is fitted with DNA devices as well as SmartWater tools. This ensures vehicles can be traced back to their owners which is crucial. CESAR is also useful. It ensures that the police are more easily able to identify machinery that has been stolen and resold. This can even help avoid thieves cloning stolen vehicles. Again, you need to think about how to make the crime less appealing. If the windows have the vehicle ID number then this is going to make it less of a target. The typical criminal won't want to waste time grinding out the numbers. They'll look for an easier option. You can also made modifications of your own to the vehicle. This includes chip keys, immobilisers and trackers. All these features provide a level of deterrence and can be fitted by an agricultural engineer. Tracking devices are particularly important. You'll be able to check where your vehicle is 24/7. This can even reduce what you'll pay on insurance.
Trailers
If you have trailers or horse boxes you will typically need to keep these outside. Fear not though because you can still keep them safe and free from issues. Think about installing wheel locks which can also be marked or paint the postcode on the roof. There's a good chance thieves will miss this.

Fuel
Fuel is becoming far more precious and could be another target for theft. Make sure that fuel tanks are alarmed and locked up at night. An anti-siphon device can also make sure that things are more difficult for thieves.
We hope you find this advice useful when exploring the best possible ways to keep your precious items on your farm safe from thieves. This is a growing concern, but if you take the right steps, you can avoid your farm becoming the next target.