Guide
Top 5 Tips for Diversifying Your Farm
Running and operating a farm can be a fulfilling career choice especially if you have a preference for rural communities and scenery as opposed to corporate offices and busy cities. However, much of the business strategies that are successful in a corporate environment can also apply to rural businesses such as farming.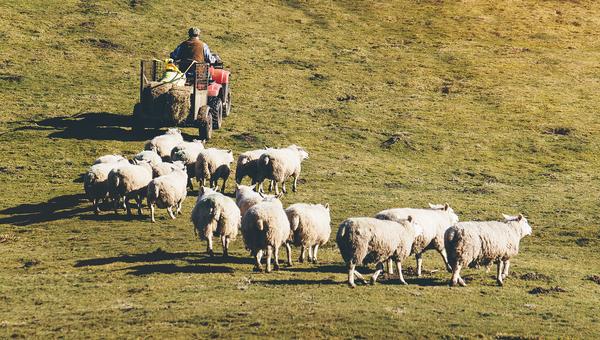 One of the key components of a profitable farm business is diversification, and this is an area which is only just starting to grow.
Diversification for farmers is a difficult subject because you may be limited by factors such as space and the equipment that you own. Regardless, here are five top tips that will help you diversify the offerings that your farm produces.
1. Understand what's popular on the high street
Research is an important factor when it comes to diversifying your farm. Whether it's taking a look at high street brands to see the most popular offerings or following social media to see the latest food trends, it's vital that you first look at what's picking up in popularity before you try to diversify your farm. This will prevent you from accidentally investing your resources into something that will not be profitable and could even spell disaster for your financial situation.
In short, always do your research and look at the markets you wish to target in order to successfully diversify your farm.
2. Failure is normal, so embrace and learn from it
As with any other business, it's important to embrace and learn from failures instead of actively trying to avoid it. Without risk, businesses would not be able to grow and it's important that you understand this concept of learning from your failures. It's easy to fall into a "safe" mentality where you only go for diversification opportunities that are known to be safe and proven but doing so it will severely limit the potential for growing your business.

3. Think from the shoes of your audience
Another strategy which also applies to farm ownership is to understand your customers, by thinking from their shoes instead of your own. Ask yourself if you would be a customer for your own business. If you can't find any positives about your farm and its products then you'll need to discover new ways to approach your business in order to be attractive to new audiences.
Use your connections and listen to customer feedback in order to get a better understanding of what your business could improve.
4. Utilise a varied skill set to introduce new opportunities
Farms require very specific and specialised skill sets in order to operate effectively. As a result, you'll want to utilise the skills of your employees in order to reach out into new opportunities that can assist in farm diversification.
Not only are skill sets important for diversification, but the experiences your employees bring can also be of great assistance when attempting to grow your product line.
5. Diversify to manage downtime
There will be seasons where your farm business will slow down and it's important to not only identify these seasons but also take advantage of them by diversifying into different opportunities that can help make up for the gap in income that you receive. Farms are seasonal businesses by nature but that doesn't mean you shouldn't attempt to make up for the lower income.
We hope these tips help you when you are thinking about diversifying your farm.