News
New Holland takes automation to a new level
New Holland's CR Revelation combine range is fitted with the IntelliSense system that is designed to add further automation improvements to this new range.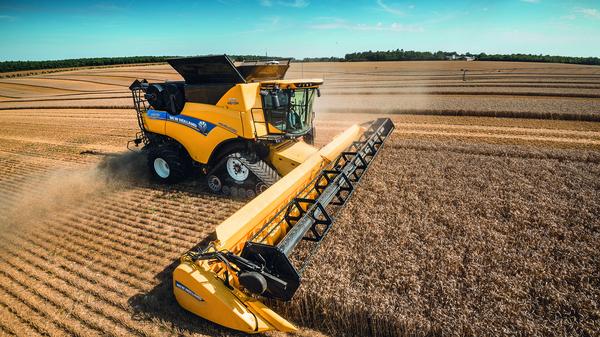 Lars Skjoldager Sørensen, Head of Harvesting Product Line, said: "The CR Revelation combine is once again setting the industry's benchmark: the world record holder and most productive and high-capacity combine in the world, has taken efficiency to an entirely new level, significantly cutting harvesting costs through reduced losses and best-in-class grain sample. It has made a significant step forward in automation, taking over decision making from the driver to optimize output, grain quality and operator comfort."
The CR Revelation range is equipped with New Holland's IntelliSense pro-active and automatic combine setting system which is designed to maximise throughout, minimise losses and grain damage. It won a Silver Medal for innovation at this year's Agritechnica and New Holland claim the combine introduces important operator benefits such as: the need for few decisions, enhanced driver comfort which means less operator fatigue and a simple user interface. With IntelliSense installed the operator has a choice of four strategies:
Limited Loss
Best Grain Quality
Maximum Capacity
Fixed Throughput
The CR Revelation's IntelliCruise crop feeding system, which automatically matches the forward speed to crop load, now features automated ground speed functions and offers a choice of three harvesting strategies, enabling the operator to achieve the desired result:
The new Maximum Capacity strategy increases the combine's ground speed to reach maximum engine load or maximum ground speed
The fixed throughput strategy varies ground speed to maintain a pre-set load on the combine, so that productivity remains constant in varying yields
The Limited Loss strategy varies ground speed to maintain a set flow, but if losses become excessive, throughput is reduced to limit losses
There is also an addition of a new entry level model to the range. The CR7.80 is powered by a new Cursor 9 Common Rail engine with 275 kW (374 hp) rated power and 305 kW (415 hp) maximum power.