Expert Review
Massey Ferguson 6713 tractor review
The Massey Ferguson 6713 received a Finalist Award in the Best Utility category in Tractor of the Year 2019. As a straightforward performer, this tractor is great for livestock or mixed farmer.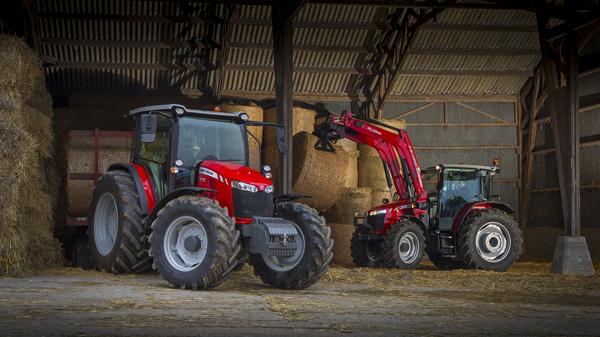 The Auto Trader expert verdict:
This tractor has lots to offer in a straightforward package and comes with a decent range of factory fit loader options to boost outputs. Massey Ferguson have put a lot of effort into the development of the 6713, to make it a decent priced option for both livestock and mixed farmers.
Reasons to buy:
A great, 'jump on and go' machine
Value for money and cost-effective operation
Low overall cost of ownership
Under the bonnet
This machines' power comes from the proven 4.4 litre four pot AGCOPOWER unit, a key feature of which is that the maintenance free 'All-in-one' compact system reduces emissions.
New power train
The drive gets to the ground via a completely new 12 x 12 high efficiency gearbox, specifically developed by Massey Ferguson for the 6700 series. Clutch less direction changes are on offered in their standard Power Shuttle.
Automatic transmission functions
The diff lock and four wheel drive are engaged with electrohydraulic cab switches. Systems can be automatically engaged and disengaged when braking or according to speed.
At the back
The Massey Ferguson 6713 has a rated lift capacity of 5.2t in a unit within a 2.5m wheelbase, this should be ample for most people's requirements, for example you could mount a mower, fertiliser spreader or even a cultivator. You wouldn't however be able to use heavier combination drills.
In the seat
Climbing up the three steps into the cab is easy. Drivers are greeted with the usual light interior Massey Ferguson provide, the gears fall easily to hand on the right-hand side whilst the familiar power shuttle is on the left under the steering wheel. If you already own a Massey Ferguson, you'll be home with the colour scheme and the layout, if not, it's pretty easy to get to grips with anyway.
Braking options
In addition to optional pneumatic dual line braking, Massey Ferguson now offer a dual line hydraulic braking system with ABS socket. A cost-effective option, available on all cabbed models.
Loader ready
The 6713 comes ready to be fitted with a range of compatible loaders from the Massey Ferguson range, it can be supplied with a factory fitted loader and with a dedicated joystick control.