Expert Review
Lemken Sirius 12 mounted sprayer review
This close coupled, high capacity mounted sprayer with a range of controls is well worth a look…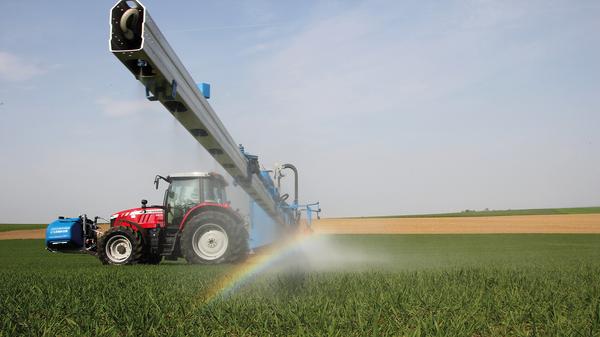 The Auto Trader expert verdict:
Reasons to buy:
'Quickconnect' tractor coupling enables better weight distribution
Boom widths up to 30m for fast coverage
Optional Gemini front tank increases capacity by up to 1100 litres
Attachments
The top link based 'QuckConnect' coupling system makes for swift coupling in the yard, whilst providing ample space for safe and straightforward connection of services.
On the road
The 'quickconnect' system moves the unit as close to the tractors centre of gravity as possible which, in conjunction with the integrated baffle in the tank makes for a safe and stable load on the road and in the field.
Filling, operation and cleaning
The adjustable 45l induction hopper is designed for swift induction and mixing of all active products, which also effectively cleans empty containers. The aluminium rectangular boom has all lines, valves and nozzles mounted within its profile for protection with a large cross section to ensure stability. The boom can be folded both symmetrically and asymmetrically, its working width can also be reduced.
Capacity and output
Used with the optional 1100 litre Gemini & front tank, the Sirius 12's capacity increases to about 3000 litres which then moves the tractor mounted combination up into being a serious self-propelled sprayer contender. Operators reckon that daily outputs in excess of 100 Ha are easily achievable, on the basis of a 150L/Ha application rate, a 1900 litre tank will cover nearly 13 Ha. In combination with the Gemini front tank this capacity increases to 20Ha.
On board tech
Alongside the basic ECoSpraye control system the Sirius 12 offers Lemkens MegaSpray operating system– which is ISOBUS compatible and can be run through the LEMKEN CCI.50, CCI.200 or CCI.1200 terminals (or any other AEF certified universal terminal). MegaSpray offers the option of section control and single nozzle control for effective product application. Automatic boom height control is also integrated into the MegaSpray system.