Advice
How to keep your farm secure
While it's true that average crime rates tend to be lower in rural areas, it's also fair to say that rural crime is on the rise. Here are some tips on how to keep things secure and safe...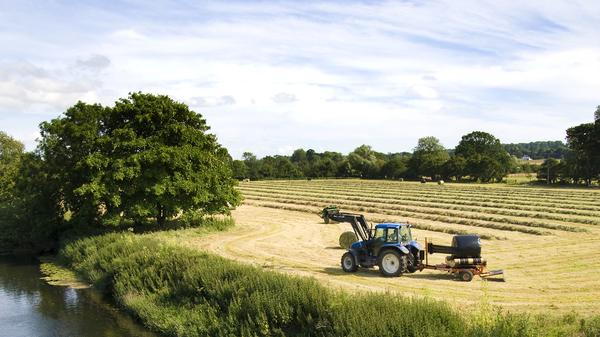 Protecting Your Home As Well As Your Farm
It's important to note that a farm isn't just a place of business. It's also where you live, so any crime here is going to have a severe impact. That's why security does need to be a top priority. It's actually easy to make sure that your home is secure, simply by locking the doors, windows and gates. You might also want to consider investing in some of the latest tech including CCTV systems and alarms. You could even opt for infra-red detection that will set off the alarm if someone walks by. If you make sure that these are clearly on display, then they are going to deter criminals. Fencing and reinforced gates are another smart choice to make sure that your home looks well protected.
Make sure you are displaying signs that your farm and home are heavily guarded. You should also consider fitting different trackers on devices and equipment. This can alert you if something is taken and also help you track it down. But it's not just about tech - you can even use dog or geese as an early warning system on your property.
Securing Vehicles
Vehicle theft is also on the rise, and in 2017, the cost of vehicle theft for farmers climbed to £500,000. It doesn't matter whether you have an old or new vehicle, both could be at risk, so make sure that you have multiple levels of security to protect your vehicle. Everything from trackers to wheel locks or even marking your vehicle should be considered.

The Threat To Livestock
Crime involving livestock is, unfortunately, becoming far more common. Whether livestock is injured or disturbed it can have a profound impact on a farming business. While insurance may cover injuries, interference with breeding could cause issues for years. As such, it's important to make sure that livestock is marked and that you keep records of all animals in your care. You can also install warning signs and notices to ensure that animals won't be disturbed by dogs that have been let off their leads.

Coming Together As A Community
One of the best ways to fight against rural crime is to join together as a community. If farmers, police and the general public come together, they can provide a watchful eye over land and farms to ensure thieves won't be able to slip through the cracks.
It is possible to set up a neighbourhood watch scheme in a rural area and organise the community into taking action. Sometimes, it's just a matter of reporting suspicious activity. Keeping in contact with the police is another way to make sure you are aware of the dangers here. They can let you know if there is a threat in your area. Most important of all, it's important that crimes are reported. One of the worst things you can do is let thieves get away or even try to handle the issue yourself. By taking action, communities can join forces to prevent further damage to the local farming economy and the people. At the same time, farmers can take their own measures to protect their family, their home and their livelihood. Through the use of modern tech and traditional security methods, it is possible to keep your farm safe from criminals.