Guide
Guide to Farm Insurance
Do you make your living off your farm? If so, then it's important to understand the significance of the machinery and vehicles crucial for your company. One of the best ways to protect your business and your business finances is to opt for the right insurance coverage.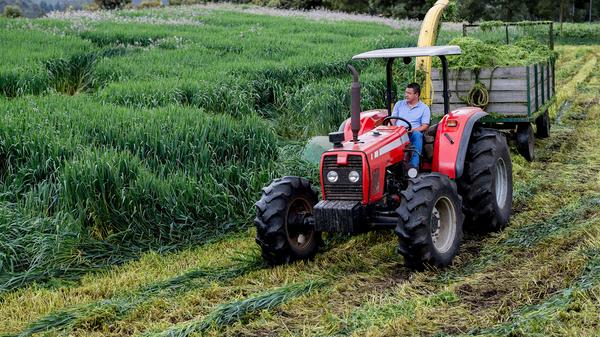 Agricultural Insurance Explained
As you know, your tractor is one of the most crucial elements of your farming business. You need to make sure that you are protecting its value in the event of fire, theft or potentially a serious incident. Under the right insurance policy, you can also cover all the vehicles you own as well as other things on your farm, such as livestock.
There are typically three main types of tractor insurance to choose from. These are the same as the standard for any vehicle:
Third party
Third party fire and theft
Comprehensive
If you're worried about either vandalism or repairs, the latter option will probably be most suitable. Third party is the bare minimum, typically designed toensure you can cover the damage caused to another vehicle.
Tractor Insurance Coverage
It's worth exploring a few different options before settling on the right tractor insurance policy for you. You can get a policy that provides coverage for accessories and equipment that may be attached to the vehicle at the time.
You could also be using the tractor for personal use such as at a country show. If so, it's necessary to consider a dedicated policy specifically for this. A personal policy can also include the items that might be inside your vehicle to ensure that you don't need to worry about expensive equipment. There are even special insurance policies for older vehicles that you may be using. This could be worth considering if you are utilising an older piece of tech on your farm. Talk to an individual provider and make sure you are clear about exactly what you're looking for.
Agricultural Insurance Coverage Explained
As the name suggests, agricultural insurance coverage can be far wider and varied. It can protect all the vehicles you might have including trucks, cranes, combine harvesters and much more. Do make sure that you explore any limitations on your policy. In some cases, there will be age restrictions that may limit your ability to operate a tractor or similar device.
Agricultural insurance can also include personal assets including any private vehicles that you might own or perhaps off-road bikes. You may be able to fit your home and your personal belongings in this policy as well. After all, this will all be part of your farmland. In terms of coverage specifically for farms, there are a number of options. You can insure your crops in the event of damage, cover your horses, your farm buildings and much more. You can even explore covering a B&B you might be running from your farm.
Requirements To Drive A Tractor
Before you invest in tractor insurance, it's worth considering whether you are even eligible to drive one. The good news is if you have the full UK driving licence you're ready to take your tractor on the road. Off-road, you can drive a tractor without a licence but you do need to be over sixteen to operate one more than 2.45 metres in width. It's always best to check out any restrictions before you explore driving a tractor.

What About Security?
Do make sure that you think about securing the vehicles on your farm including your tractor. The 2016 NFU Mutual Rural Report showed farmers paid a total of £5.4 million over that year due to vehicle theft. There are easy ways to keep your vehicle safe including avoiding leaving the keys in the vehicle when you are away.
Extra Info
You do need to make sure that any vehicle used off road is declared as SORN. This ensures that you won't have to tax or insure it anymore. Typically, tractors won't need to be insured but you'll need to check this out in case there is an exception here.
A tractor primarily used off road will also typically be eligible for a 'red diesel' rebated fuel incentive. This fuel is cheaper than both diesel and petrol. You can only gain this benefit for a tractor used for cutting hedges or verges. Take this into account and you'll have considered everything you need before committing to investing in farm insurance. Remember, whether you opt for full farm insurance or separate tractor insurance will depend on what you want to protect and your individual business model.