Advice
Don't Fall Into The Pitfall Of Buying A Stolen Farm Vehicle
Depending on where you're searching for your used machine, there is a chance that it could have been stolen. Here's our tips to stop you getting caught out...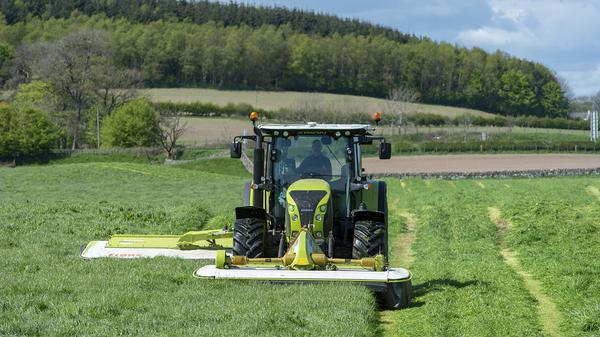 It's important you stick to reputable websites and check this in a similar way you would check you weren't purchasing a stolen car. The good news is Auto Trader Farm does a lot of this for you upfront.
Why Do You Need To Check?
There are both ethical and financial implications of purchasing a stolen farm vehicle. You would be using a product that was taken from another farmer and probably cost them a fortune. If you think a vehicle or machine is stolen, it's your duty to report it. There's a good chance it can be sourced back to the original owner.
As well as this, you could end up losing money if you buy a vehicle like this and it is located. Police won't pay you for the vehicle when they remove it from your ownership and this will leave you without equipment that you might rely on. You could even be arrested for handling stolen goods, even if you were actually completely unaware it was stolen. Ignorance won't always be accepted as a good enough excuse or defence. So, what steps do you need to take to ensure that your sale is legitimate?
Check The Price
The first step is to make sure that you check the price of the vehicle. If it is selling at a far lower price than it is actually worth, this is always going to be your first warning sign. Thieves don't need to sell at a high price to make a profit and they will be looking for a rapid sale. A price should be more or less in line with the cost on the market.

Check Out The Seller
You need to make sure that they are valid and trustworthy. They should provide a real phone number and allow you to meet them at their business address. Do not agree to meet someone at a midway point. This could be a sign that they don't have a business at all. At least, not a legal one.

Inspect The Vehicle
You need to check out the vehicle. Be sure to take it for a ride to guarantee it operates as it should. You should be completing these steps even if you are confident that the vehicle is not stolen. You don't want to end up with a dud.
You also need to make sure that the vehicle is fully documented. Do not fall for the trap of buying a vehicle that doesn't have the right papers. This is only going to bring headaches down the line.
Planning To Register?
If you are going to register a tractor, you need to do this before you pay. If you complete this step after the payment is complete, it's too late.
To help bring you peace of mind, Auto Trader Farm takes steps to spot stolen vehicles before they even make it onto the site to help you avoid purchasing a vehicle that was the result of theft. This, along with the tips above, can save you a fortune in costs and potentially even ensure you avoid a fine.