Advice
Coronavirus advice for farm machinery owners
What does the COVID-19 coronavirus pandemic mean for farm machinery owners? Here's our guide to the key questions facing farm machinery owners.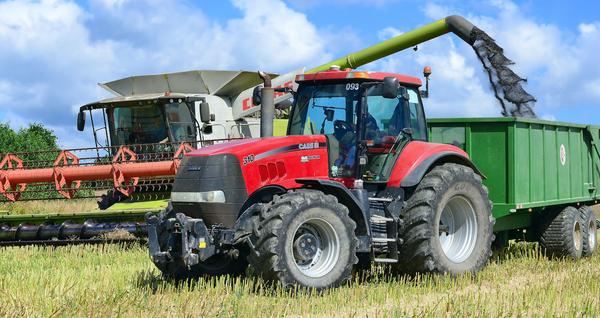 Words by: Auto Trader

Additional words by: Auto Trader
Last updated on 30 November 2021 | 0 min read
Different sectors of the farming industry are all affected in various ways as a result of the COVID-19 pandemic. Farmers, farmworkers and vets are all included as key workers, so for a lot of the industry, work never stopped.
In this article, we aim to answer frequently asked questions which may come up for farm machinery operators. We aim to keep this page updated as the COVID-19 coronavirus pandemic changes. For medical advice please make sure you visit the
NHS website.
For advice relating to the UK's response in any other areas, please visit the
UK Government's website.
To keep up to date with all our latest content, or ask us a question, visit our social channels –
Facebook
,
Instagram
,
TikTok
,
Twitter
and
YouTube
.
Can I buy farm machinery right now?
Dealerships are now open in England, Wales and Scotland. You can also buy trucks online and arrange customer collection or home delivery. If you're in the market for new farmmachinery, you can get in touch with the individual retailer via phone, email, text or chat to find out if offering "click and collect" or home delivery services.
Under the latest Government guidelines, issued in November 2021, masks are required in retail settings. Please confirm the rules and any exemptions with your local authority before visiting a dealership. Here is the current government guidance for
England
,
Wales
,
Scotland
and
Northern Ireland
. As the rules are very different per area, it is always best to check the advice on the area you live in.
Can I still sell my farm machinery right now?
You can still list farm machinery on Auto Trader. Use our three-step tool to create and upload your farm machinery advert.
If you are thinking of listing your farm machinery for sale, it's important to clean and disinfect it. Whilst there are no guarantees that this will remove all risks, it does show you are taking a responsible approach. Looking after each other at this time is essential, so if you can't disinfect your farm machinery properly, consider delaying listing it until you can.
Working in farming safely during coronavirus
All employers must protect people from harm, this includes taking reasonable steps to protect workers and anyone else on site from coronavirus.
Employers should undertake a COVID-19 risk assessment which will help manage risk and protect people on construction sites. The government has released specific guidance for those working in the farming industry you can
access this here.
This article represents Auto Trader's interpretation of the current situation and does not necessarily reflect the latest government guidance and advice. Please always consult the latest government guidance and advice before taking any decision based on this article.