Feature
Charity Shines Light On Mental Health Dangers For Farmers
According to most recent studies, one in four people in the UK will be diagnosed with a mental illness. Experts have been pointed farmers have one of the careers where mental issue issues can be prevalent and overlooked.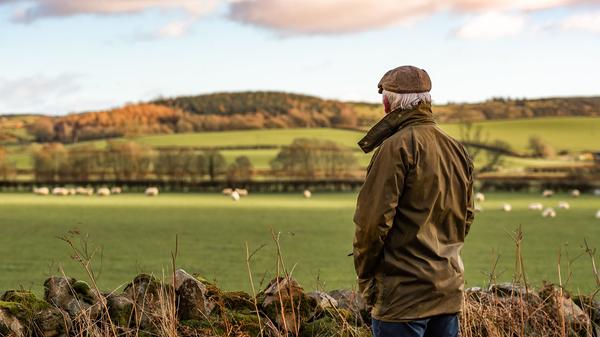 Indeed, one study has suggested that over 80% of farmers believe mental health is the greatest issue they face. As well as this, the HSE suggests that depression, high levels of anxiety and stress are all causes of ill health in the farming industry and issues here are nearly double the industry average.
What Is The Mind Your Head Campaign?
The 'Mind Your Head' campaign is an initiative set up by the Farm Safety Foundation. The charity wants to make sure that farmers are taking their time to identify the issues and protect themselves from mental health problems.
The group has identified a variety of issues that could trigger mental health issues including:
Long hours
Working in isolation
Financial pressure
As well as these risk factors, the group also realises that farmers are constantly faced with the impact of economic and environmental changes. This year the issue casting the heaviest shadow is certainly Brexit. The new economic forecast could lead to farmers struggling to make ends meet and issues with remaining financially profitable without experiencing debt.
During the week the charity worked with farmers and farming families to make sure that mental health issues are being addressed. They used the time to let farmers in need know that help is available while joining together with other charities and foundations. This is the second time that the campaign has been arranging and run. The charity believes it is crucial that the cause continues to make sure that farmers are not alone when facing the challenges that Brexit could bring.
Why Is This Necessary
Economic issues and times of uncertainty can hit farmers incredibly hard. During the BSE crisis through 1986 and the Foot and Mouth outbreak in 2001, reports revealed that there was a significant increase in the number of suicides throughout the farming community. This is likely due to the extreme decreases in income and a similar impact could be felt after Brexit, particularly if the UK leaves with no deal.
A leading charity, the Farm Safety Foundation believes that it is crucial we learn from the issues of the past. By continuing the Mind Your Head campaign the charity believes that one of the biggest hidden issues in the industry can be put under the spotlight and solutions can be brought forward. The focus this year was on making sure that farmers were able to develop resilience during difficult and critical times in the future. When preventing issues with high levels of depression and even suicide, the charity believes that everyone in the farming industry has a role to play. By bringing the community together the Farm Safety Foundation believes everyone can help each other 'mind their head.'