News
Case IH Signature Editions celebrate Maxxum model's awards successes
To celebrate success of its St Valentin Austrian built tractors in four prestigious international awards, Case IH has created signature editions of six Maxxum models.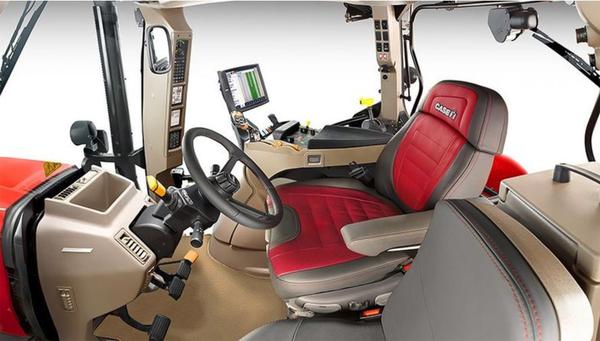 Maxxum Multicontroller was awarded the title of Machine of The Year 2018 at Agritechnica for theperformance and cost saving of its Active Drive 8 transmission. It also won the Gold Medal for innovation at Fieragricola Italy and was named Machine of the Year at Agrotech in Poland.
Not only that the tractor was rated the world's most efficient four-cylinder tractor for field work during the DLG Powermix test, with a fuel consumption value of 258g/kWh. The Signature Edition package is an option for EU Stage IV models of theMaxxum 145 160hp (118kW) and 6 cylinder Maxxum 150 which offers 165hp (129kW). If using Power Management the tractors power expands to 175hp (129kW). The Signature Editions will also have the Jerome Increase Case signature on the bonnet, LED signature hood lights, leather steering wheel with the 'Old Abe' logo, floor carpet, a deluxe Bluetooth radio, and automatic climate-controlled air conditioning. Standard Maxxums also include a Grammer Dual Motion seat, while Maxxum Multicontroller and CVX models get the Grammer Maxximo Evo leather seat. Signature Edition models are available to order through Case IH dealers until the 30th of June.