Expert Review
Case IH Maxxum 145 Multicontroller review
An award-winning all-rounder, with excellent fuel economy and lots of options combines to deliver a versatile tractor.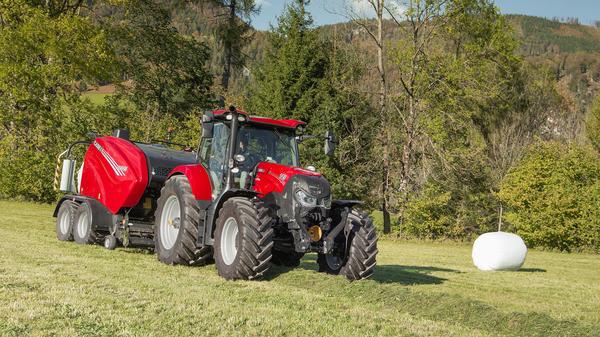 The Auto Trader expert verdict:
The Maxxum 145 Multicontroller is the largest but one model in a 5 tractor range from CASE IH, specifically designed for high output demanding road and field operations.
Reasons to buy:
The rated power of 107 Kw (145hp) at 2200 rpm peaks to a maximum power of 129Kw (175hp) at 1800
7800 kg rear lift capacity
Full ISOBUS compatibility
Overall verdict
• Very frugal engine • Lots of options for hydraulics, spools and controls. • A comprehensive 'drivers' tractor • Full ISOBUS compatibility • Can be specced from new with the full Case IH Advanced Farming Systems (AFS) autosteer and guidance package.
Under the hood
An FPT stage IV common rail 24 valve turbo's and intercooled 4 cylinder engine propels the Maxxum 145 Multicontroller, with a 145 hp output at rated engine speed of 2200 rpm which provides a maximum engine power with Power Management of 175 hp at 1800 rpm. This is traditionally 6 cylinder territory, but the four pot unit performs as well as the 6 cylinder equivalent, with the consequent advantage of a weight reduction. Case IH also offers the Maxxum 150 Multicontroller for those customers who still prefer a 6 cylinder engine in a tractor of this size.
In the cab
Climb up the four steps though the rear hinged single piece door into the four-post cab, and you enter a calm, if slightly beige environment. Existing Maxxum users will be familiar with the layout and colour scheme, with the controls well laid out around the armrest multicontroller, with electric spool controls and joystick falling easily to hand. It's quiet cab in operation, and with the push out pick up hitch, there is no need for the operator to be craning their neck to see if the trailer is hitched on.
At the rear
In base spec the Maxxum 145 Multicontroller comes with an 86l/min fixed displacement hydraulic pump. If that's not enough you can spec a 150l/min closed centre load sensing pump, which ups the lift capacity from a decent 7115kg to 7864kg of lift. Up to four electro hydraulic rear remote valves and Power Beyond can be specified instead of the 3 mechanical rear remote valves.